BCF Business Law: Our Firm
With more than 520 employees, including 270 professionals, BCF Business Law is the go-to firm for business leaders, growing companies, and well-established global enterprises that have chosen Québec and Canada as a stepping stone to growth and success.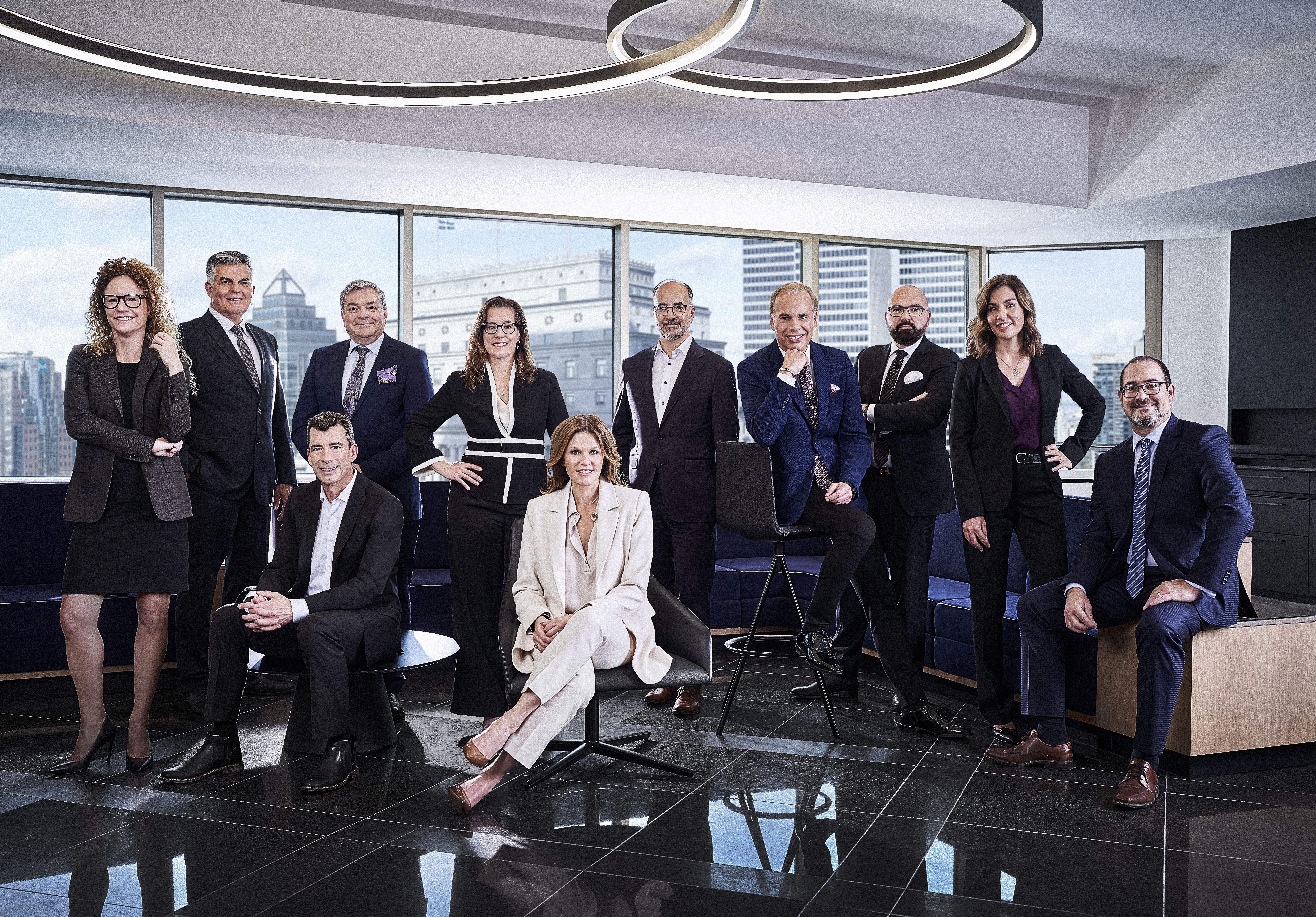 Our commitment to our clients not only distinguishes us from the competition but has earned us recognition as one of Canada's Best Managed Companies every year since 2007. Our insights into complex needs and growth aspirations make us an ideal partner for ambitious start-ups, well-established private and public companies, investment bankers, venture capital, and private equity firms. Our team knows how to bring together the right resources and connect the right partners to transform our clients' dreams into viable and innovative businesses, while providing pragmatic and forward-looking solutions.
With its unwavering dedication to excellence, creativity, passion, authenticity, and generosity, our firm has earned the trust of organizations in all sectors of activity in Québec, in the rest of Canada, and around the world.
Our Mission
BCF's Mission Statement and Five Principles guide our strategic planning and daily activities. Every BCF team member, from employee to partner, adheres to our mission statement and guiding principles.
Our professionals have very diverse backgrounds and complementary interests. Many have life experiences and academic degrees that complement their law studies. Some are philanthropists or seasoned athletes, while others are musicians in their spare time. What attracts them and brings them to BCF is their entrepreneurial spirit, their vision, their commitment, and their drive to make a difference in our society and their willingness to share our clients' dreams and challenges.
At BCF, we go beyond expectations with regard to efficiency and meticulousness. As well as being legal advisors, we are true business partners for our clients, tailoring our solutions to an ever-evolving business world.
Find out more
Our Story
In 1995, a group of eight lawyers, all hailing from larger firms, decided to pool their expertise to transform the way business law was practised. In 2002, in accordance with the core values of humility, creativity, generosity, passion, excellence, and sincerity, Brouillette Charpentier Fournier became BCF Business Law.
In short order, businesses and new legal talent in Québec began to identify with the firm's innovative positioning and its practical and creative approach. In 2018, having established operations in Montréal and Québec City, BCF opened an office in Paris to support a mainly European and international intellectual property client base, while maintaining its head office in Montréal.
Management
Our management team runs the firm like you run your business – with heart and passion. It understands the challenges of managing growth, which is why, since 2007, BCF has been recognized as one of Canada's Best Managed Companies – the only Québec law firm to have achieved that distinction.
Throughout my years as Managing Partner, from 1995 to 2020, I proudly built together with my colleagues, one of Quebec's largest business law firms. Powered by a team of dedicated professionals and equally inspired by our primary mission to support companies in their growth, we are stronger than ever to pursue our success over the next 25 years.
International Affiliations
Although BCF is an independent firm, it draws upon a strong network of affiliations and strategic relationships with law firms in Boston, New York, Palo Alto, Ottawa, Toronto, Vancouver, Calgary, Paris, London, Frankfurt, Washington, Moscow and Asia.

Women's Initiative
One of BCF's greatest strengths is our determined and talented women lawyers, notaries, patent agents, trademark agents, translators, paralegals and employees. Women lead our gender parity and inclusion effort, serve on our board and act as practice leaders and in other senior leadership roles firm-wide and in our community. They also mentor women and men within our firm and our profession.

Supporting the retention, advancement and success of women is a strategic priority for us. To ensure women have the opportunity to build and lead successful careers, we provide them with resources and training to advance into partnership and leadership, require management engagement and accountability, and foster a respectful and inclusive environment.
Diversity, Equity and Inclusion
Cultivating a culture of diversity, equity, and inclusion is a priority at BCF. Diversity, equity, and inclusion are essential to delivering superior results for our clients and helping our colleagues of various perspectives, backgrounds, and experiences attain their professional objectives.
We are committed to promoting a respectful, diverse, and inclusive workplace. We turn this commitment into action by promoting equal treatment and access to opportunities, supporting the advancement and growth of diverse professionals and creating a workplace that is free from discrimination and harassment.
Knowledge Management
Via BCF's research and development centre, we combine the best-in-class solutions and processes with the expertise and experience of our professionals to create outstanding legal service delivery.
Pricing
Defining the future also means having an impact on developments in corporate legal services. BCF creates innovative solutions that adapt to our clients' growth, no matter the size of their business.
We are committed to being creative and flexible when setting a fee arrangement tailored to your needs, constraints and priorities. Traditional or alternative fee arrangements can be put in place, such as hourly billing, blended rates, fixed fees, strict budgets, volume discounts or contingency fees. Hybrid fee arrangements can also be considered.
Our Commitments
We are committed to providing value-added services for your business. Our unique approach and keen understanding of business risks shape the way we practice law.
Awards and Recognition
Our professionals' expertise is recognized far beyond our walls. Honours are awarded to several members of the BCF team.
Social Responsibility
Our leadership extends beyond the business community. At BCF, we dare to actively contribute to a greater future for society.
Pro Bono
Environmentally Inclined
We believe in doing our part and promoting an environmentally conscious culture. We have implemented a policy that aims to reduce the firm's environmental impact through various initiatives, including:
Purchasing "Earthchoice" paper or recycled paper
Implementing new billing software that features paperless editing and approval and sending all invoices and account statements to clients electronically
Recycling batteries, computer hardware, and ink cartridges and collecting documents for shredding and recycling from our members, without exception
Double-sided printing all drafts, texts relating to case law and doctrine, notes, and internal communications
Adding electronic headers to our document templates to minimize printing and promote electronic sharing of letters, invoices, file memos, legal opinions, and other documents
Purchasing servers, storage devices, computers, and other IT equipment that leave only a small ecological footprint
And many more responsible practices
Alumni
You belong to a generation of leaders who have influenced BCF. Our network of alumni welcomes you to exclusive networking events with former colleagues and friends and keeps you posted on the firm's latest news.