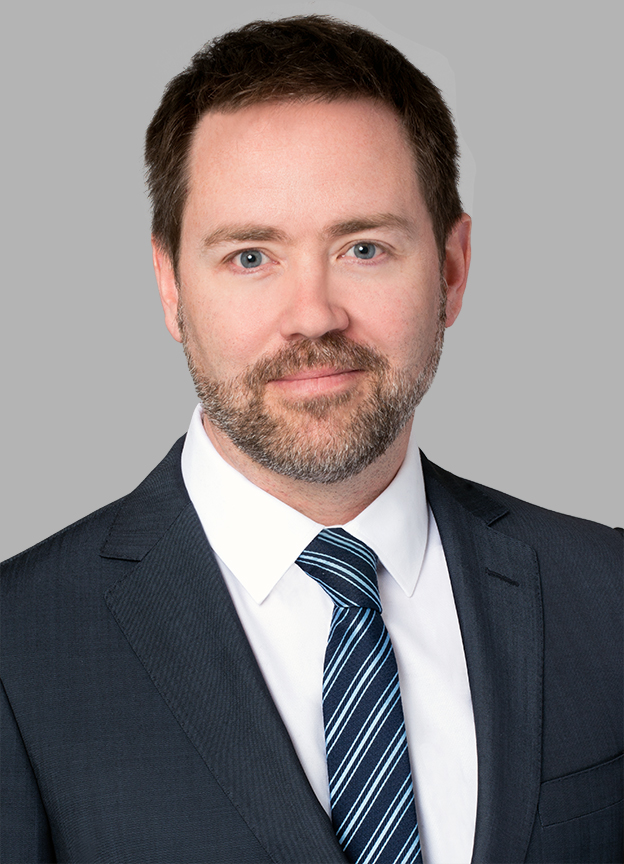 Partner, Lawyer
Pierre-Philippe Taché
Profile
With nearly 20 years of experience, Pierre-Philippe Taché is a pragmatic, ambitious and creative business lawyer who has developed a keen business sense that enables him to advise clients in a variety of industries on complex issues. He works with mid-market businesses, particularly in the food and culinary industry, and with highly innovative growing companies.
Pierre Philippe provides businesses with support at every stage of their development. He negotiates and drafts shareholders agreements, commercial arrangements, employee incentive plans, and partnership agreements, as well as financing and acquisition documents. His listening and communication skills as well as his experience enable him to assist clients in acquiring a clear and comprehensive understanding of the challenges they face and of the importance of involving the appropriate specialists at the right time.
Pierre-Philippe joined BCF in 2005, after completing a Master's degree in intellectual property in France.
Education
Master's degree in Intellectual Property at the Université de Droit d'Économie et des Sciences d'Aix-Marseille (2005)
Called to the Barreau du Québec (1999)
LL.B., Université de Montréal (1998)
Representative Work
Sale of the majority of the shares of Ricardo Media to Sobeys;
Acted on behalf of Cofomo and its shareholders in connection with a major equity investment by Novacap in Cofomo;
Preparation for Kinova inc. of an agreement to develop, manufacture and distribute robotic arms for surgical purposes;
Purchase of Éditions Chouette;
Sale of all the shares of Gosecure inc., a company specializing in cyber security, at Countertack inc.;
Sale of the assets of Fanoweb inc. to Attraction Media
Sale of Denis Lefrançois' stake in Groupe Solotech inc. to Claridge, Investissement Québec and Desjardins Venture Capital;
Acquisition by Ricardo Media of all the shares held in its capital by Gesca Publishing Ltd.;
Purchase of Éditions MultiMondes by Hurtubise HMH Group;
Purchase by executives of all the shares of the Morgentaler Clinic.
Conferences
"Incorporation d'une entreprise"

(with Etienne Retson Brisson), Taxation course offered by the Association de planification fiscale et financière

"Unanimous shareholders agreements"

Conference on the importance of a shareholders agreement and the standard clauses usually contained in these agreements

"Redemption of shares of an incapacitated shareholder"

Conference about various redemption mechanisms of the shares of an incapacitated shareholder and their tax consequences

"Mechanisms and tax consequences of the redemption of shares upon death"

Conference about the various mechanisms of share redemption upon the death of a shareholder and their tax consequences
Involvement
Director and Vice-President of the Association des anciens du Collège Jean-de-Brébeuf
Trustee of the Fondation du Patrimoine Jean-de-Brébeuf;
Teacher of a course on incorporation as part of the continuing education program offered by the Association de planification fiscale et financière;
Business law teacher at the École du Barreau du Québec;
Lecturer (commercial transactions) at the Faculty of Law of the Université de Montréal.