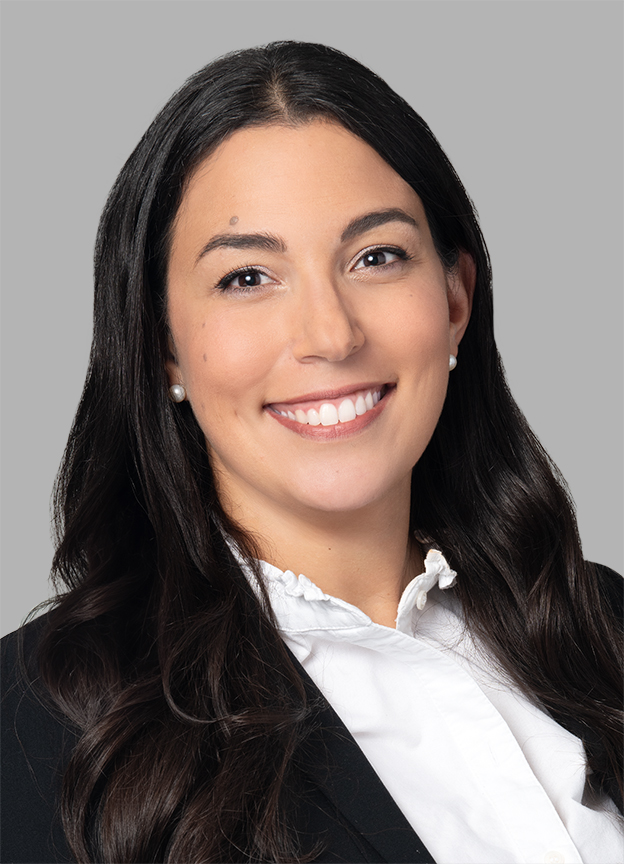 Partner, Lawyer
Eleonora Eusepi
Profile
Eleonora Eusepi practices in the area of business law, with a focus on financial services and real estate.
Eleonora regularly assists clients in transactions involving the transfer, development, management and leasing of real estate property, including industrial and mixed use real estate property.
Eleonora also advises clients in relation to financing transactions, more specifically with respect to asset-based lending, commercial lending, real estate financing, equipment financing and aircraft financing. In the context of financing transactions, she acts for large financial institutions, as well as for private lenders and borrowers.
Eleonora practices law in English and French, and is fluent in Italian, Spanish and Creole. She also has a working knowledge of German.
Education
Called to the Barreau du Québec (2014)
LL.B., civil law, University of Montréal (2012)
BA, Political Science and English Literature (with distinction), Concordia University (2009)
Recognition(s)
Young Bar of Montréal (2021) - Finalist, « Leader of tomorrow – Lawyer of the Year » in the Corporate Law category
Publications
« A banker asked us: changes to provisions regarding movable hypothecs on bank deposits in Québec »

« A banker asked us: changes to provisions regarding security agents (fondés de pouvoir) in Québec »

« Franchisors' obligations towards the franchisee in the context of a leasing transaction »

« Rights of commercial tenants protected in Québec in enforcement proceedings against the lessor »
Representative Work
She was part of the team acting for Québec counsel Allied Properties Real Estate Investment Trust in its acquisition from Choice Properties Real Estate Investment Trust of a Canadian office and retail portfolio consisting of six properties;
She was part of the team acting for Sika, a global manufacturer of specialty construction products, in its acquisition of Sable Marco Inc.;
She was part of the team acting for Epsilyte Holdings LLC, a leading provider of advanced materials, in its acquisition of StyroChem Canada, Ltd.;
She was part of the team acting on behalf of PayFacto Payments Inc. in the equity investment of up to C$150 million led by private equity firm Flexpoint Ford with participation from BMO Capital Partners;
She was part of the team acting for a large telecommunications company in the context of the financing of its operations by Bank of Montreal, as administrative agent;
She was part of the team acting for Urecon Ltd. in the sale of 49% of its shares to GF Piping Systems, a division of George Fisher AG;
She was part of the team acting for Urecon Ltd. and its management in the acquisition of its majority shareholder, Capital Régional et Coopératif Desjardins;
She was part of the team acting for Investment Québec in its acquisition of some assets in Sept-Îles, of which a railway;
She was part of the team acting for Investissement Québec as part of the granting of a loan to Nexolia Bioénergie to purchase Fortress Paper plant's industrial site in Lebel-sur-Quévillon;
She was part of the team acting for Investissement Québec to secure a $25-million credit facility for La Coop fédérée;
She was part of the team acting for Allied Real Estate Investment Trust which acquired the Le Nordelec building for $153,500,000;
She was part of the team acting for Allied Real Estate Investment Trust, which acquired the Redbourne portfolio for $55,000,000;
She was part of a team that set up the financing in the amount of $1.1 billion for a well-known cement company;
Professional Affiliation(s)
Canadian Bar Association
Commercial Real Estate Women Network
Junior Bar Association of Montréal
Involvement
Member of the event committee of CREW M, the Montreal chapter of Canadian Real Estate Women (CREW) Network;