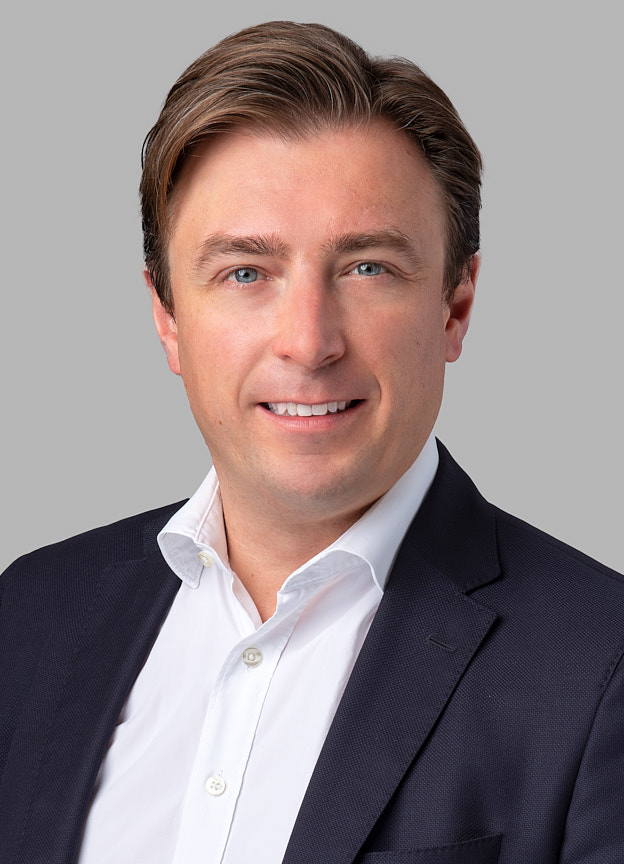 Partner, Patent Agent
Julien Lacheré
Profile
Julien stands out for his excellent sense of duty, his pioneering spirit and his ability to develop close and enduring relationships with clients. With this singular client focus and extensive patent experience, gained both in-house and in private practice, Julien advises companies of various sizes, from early-stage ventures to multinational organizations.
Julien counsels his clients at every development stage to devise and deploy comprehensive intellectual property (IP) strategies supporting companies' business objectives and corporate strategies. Julien specializes in the building of patent portfolio, including drafting and prosecuting patent applications properly calibrated for the U.S., European and Chinese patent systems while optimizing the cost-benefits ratio. He is regularly involved in the preparation of market clearance, validity and patentability opinions and analyzes patent portfolios and potential infringement in the context of financings or acquisitions. Julien also supports IP enforcement issues in the pre-litigation context.
With an engineering degree in software and telecommunications and a Master of Research in Data Science, Julien has renowned expertise in the patenting of software, artificial intelligence (AI) and machine learning. His technology expertise includes aerospace, fintech, audio tech, communications and networking, operation of data centers and cloud services as well as core-AI and applied-AI technologies.
Julien was instrumental in setting up the BCF Imagine program, which aims to promote start-ups in Quebec as well as BCF Global, the Intellectual Property arm of BCF in Europe. Julien was involved in the Intellectual Property Institute of Canada (IPIC) /McGill Understanding Patents Course and still regularly lectures in numerous start‑up incubators and acceleration programs.
Education
Certificate in Deep Learning, IVADO/MILA School (2021)
Certificate in Civil Law, University of Montreal (2014)
Registered Patent Agent (United States) (2010)
Registered Patent Agent (Canada) (2009)
Master in Management, Innovation Management, IAE Toulouse School of Management (2005)
Master of Advanced Studies, Knowledge Discovery in Databases, University of Lyon (2004)
Master of Science in Engineering, Computer Systems: Software and Networks, University of Nantes École Polytechnique (2004)
Undergraduate degree, Mathematics and Computer Science, University of Caen (2001)
Recognition(s)
IAM Patent 1000 (2020-2022) - Recommended Individual
Conferences
Organized by Centech in Montreal, April 12, 2017

"Valuable Patents for Smart Tech Start-ups "

Organized by Univalor in Montreal, May 30, 2017;

"Devising Winning IP Strategies for AI-based Technology Companies"

Organized by Premier Cercle in Paris, March 21, 2018;

"Séminaire PI 2018 - AI, Big Data : quel impact pour la PI"

Organized by Creative Destruction Lab in Montreal, Avril 6, 2018 and October 26, 2018;

"Valuable IP Strategy for Smart AI-based Companies"

Organized by Federal Circuit Bar Association in Washington DC, April 19, 2018;

"Global Series: The Shape of Things to Come: AI, Machine Learning, Big Data and the Legal Systems"

Organized by Univalor and IVADO, Mai 17, 2018;

"Licensing.AI: Symposium on Licensing ArtificiaI Intelligence and Data Sciences"

Organized by HEC Montréal in Montreal, July 16, 2018;

"Valuable IP Strategy for Smart AI-based Companies "

Organized by Federal Circuit Bar Association in Ottawa, October 10, 2018;

"Global Series: The Workbench and Rising System Challenges: AI, Machine Learning, Big Data and IoT"

Organized by Concordia University in Montreal, October 20, 2018;

" Valuable IP Strategy for Smart AI-based Companies"

Organized by the Center for Innovation Law and Policy, University of Toronto Faculty of Law, January 27, 2014;

"Canadian Innovation Series: Patent Environment in the Aerospace Industry"

Organized by TandemLaunch in Montreal, May 13, 2015;

"Valuable Patents for Smart Tech Start-ups"

Organized by Faculté de droit de l'Université de Sherbrooke, November 20, 2015;

"Software Patents in the United States after Alice"

Organized by Chambre de commerce et de l'industrie de Paris, March 2, 2016;

"Atelier sur la propriété intellectuelle en Amérique du Nord"

Organized at musée Cernuschi à Paris, September 29, 2016;

"La brevetabilité dans l'ère du numérique : perspectives comparées Europe/États-Unis"

Organized by Entrepreneuriat Laval à l'Université Laval, October 14, 2016.

"Atelier sur la propriété intellectuelle"
Professional Affiliation(s)
Intellectual Property Institute of Canada (IPIC)
Ordre des ingénieurs du Québec (OIQ)
United States Patent & Trademark Office (Patent Agent)
Canadian Intellectual Property Office (Patent Agent)
Involvement
IPIC / Université McGill Summer Courses in Intellectual Property, Leader of a claim-drafting workshop, 2017
"Le Forum international de la propriété intellectuelle — Québec (FORPIQ)", a non-profit organization devoted to increasing the level of knowledge of innovative Canadian companies and their advisers about intellectual property assets, member of the Organizing Committee and Administrator, 2013-2017
IPIC / McGill University Summer Courses in Intellectual Property, Lecturer on Design Patents, 2013-2018
IPIC / McGill University Summer Courses in Intellectual Property, Leader of a patent filing strategy workshop, 2012-2017