News of the Firm
Aug 20, 2021
Seven New Lawyers Join BCF
We are proud to announce that our seven articling students will join our team as lawyers.
Béatrice Cosgrove, Anaïs Descoteaux, Pascale Drapeau, Alex Harvey, Catherine Paquet, Karine Pelletier and James-C. Tremblay will continue their careers as lawyers within our firm.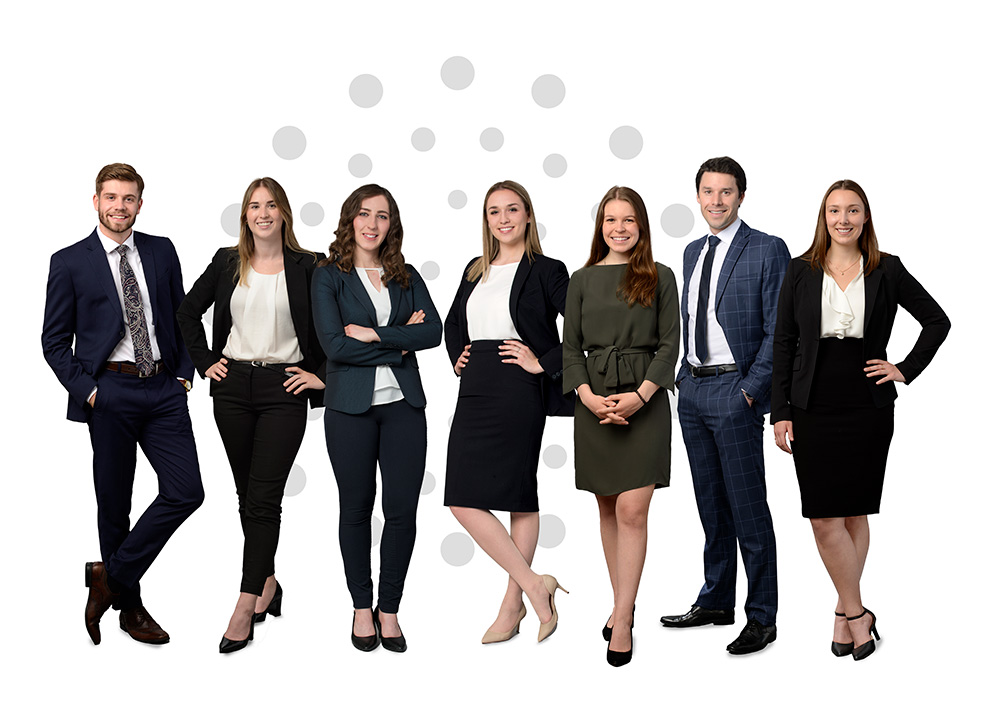 Anaïs, Alex and Catherine will join our Québec City office, while Béatrice, Pascale, Karine and James will join our Montréal office.
In Québec City, Alex will be practicing in business law while Anaïs and Catherine will join the civil and commercial litigation group.
In Montréal, Béatrice and James will pursue their careers in business law while Karine and Pascale will join the civil, administrative and commercial litigation group.
The professional development of our next generation of lawyers is one of our greatest pride as a firm. We are pleased to welcome each of these talented professionals to our team.
Congratulations, Béatrice, Anaïs, Pascale, Alex, Catherine, Karine and James!
Stay on the lookout!
Subscribe to our communications and benefit from our market knowledge to identify new business opportunities, learn about innovative best practices and receive the latest developments. Discover our exclusive thought leadership and events.
Subscribe