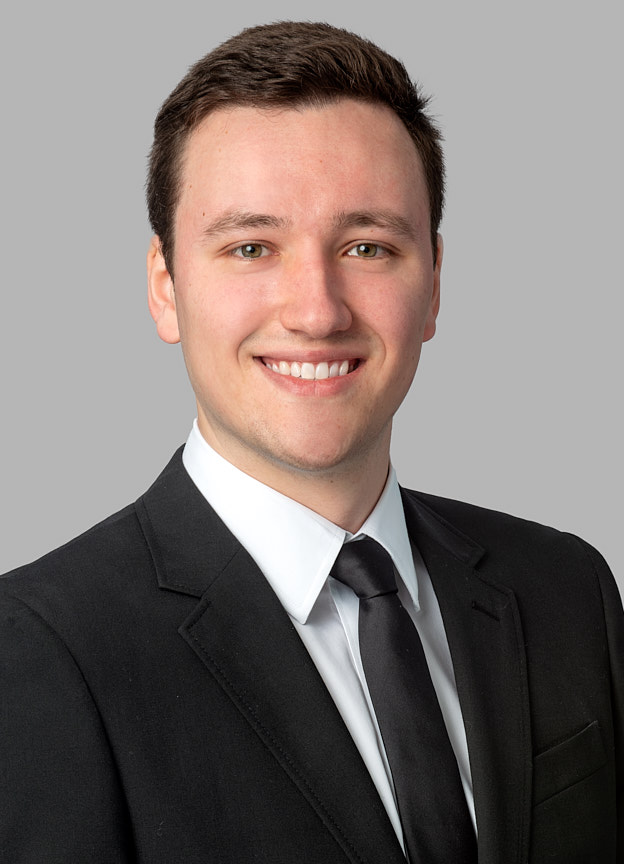 Lawyer
Raphaël Leclerc-Audet
Profile
Raphaël Leclerc-Audet has been with BCF since his arrival as a student in 2021. He specializes in litigation, where his thoroughness and problem-solving skills are greatly appreciated. Holding a certificate in business administration, he is also closer to the business reality of the firm's clients.
He is regularly involved in the recruitment of new talent and in the firm's development activities.
Throughout his academic career, Raphaël excelled in a legal case resolution competition, winning the first place and MVP trophies, as well as the Coupe de la doyenne and the award for the best appeal brief during this competition. He was also part of the student group that founded the imAJInation camp, a summer camp for children with juvenile idiopathic arthritis.
Education
Barreau du Québec (2022)
Bachelor's degree in law, Université Laval (2021)
Certificate in business administration, Université Laval (2018)
Recognition(s)
Coupe de la Doyenne (2021) - Mock Trial Winner, Best Appeal Brief Award, Best Appellant Tandem Award
Cas Responsabilité Civile, Enjeux du Droit (2020) - First place, « MVP »
Representative Work
Review of construction surety case law for a provincial insurance company;
Review of a corporation's lease rights and penalty clauses in the context of COVID-19 related closures;
Review of the validity of an opt-out and automatic buy-out clause in a shareholders' agreement for a corporation;
Review of third-party liability in connection with a shareholders' agreement for a company;
Sale of UEAT Technologies Inc. to Moneris Solutions Corporation.
Involvement
imAJInation Summer Camp: Implementing the imAJInation summer camp for children with juvenile idiopathic arthritis.