News of the Firm
Jul 21, 2022
Seven New Lawyers Join BCF
We are proud to welcome seven up-and-coming talents to our Montréal and Québec City teams.
After completing their articling at BCF, Ariane Boyer, Maxence Désy-Trépanier, Élodie Gagnon, Yanick Gagnon-Carbonneau, Raphaël Leclerc Audet, Justin Ly Harvey, and Lucas Sylvestre will continue their careers as lawyers within our firm.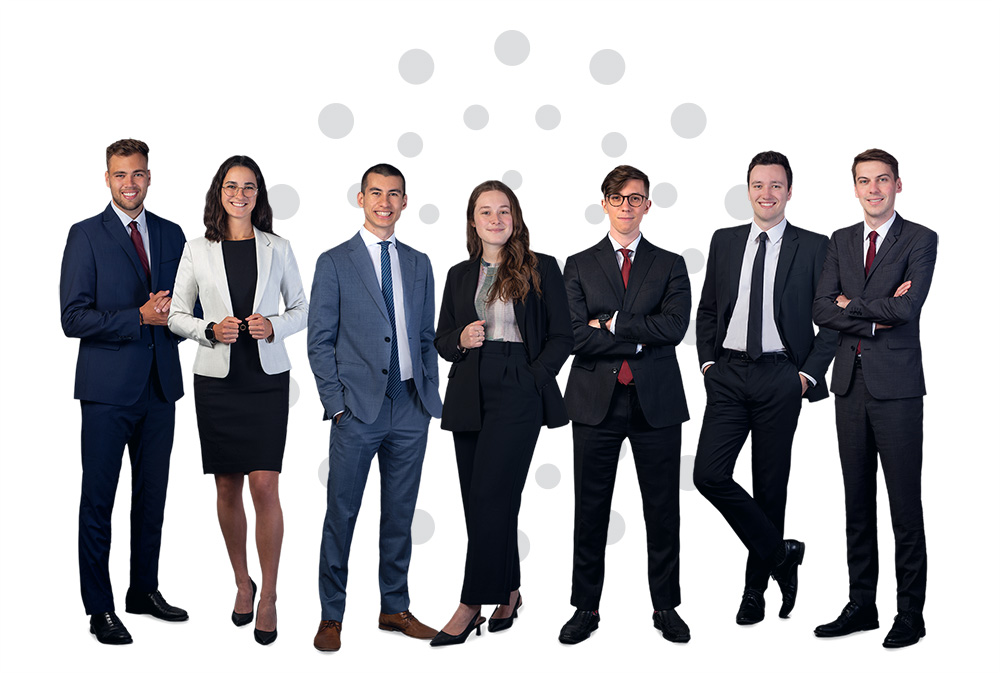 In Québec City, Raphaël is now practicing in litigation while Yanick has joined our labour and employment law group.
In Montréal, Ariane, Maxence and Justin will pursue their careers in litigation while Lucas and Élodie will join our business law group.
The professional development of our next generation of lawyers is one of our greatest prides. We are proud to welcome each of these talented professionals among our ranks and congratulate them warmly.
Well done Ariane, Maxence, Élodie, Yanick, Raphaël, Justin, Yanick, and Lucas!
Stay on the lookout!
Subscribe to our communications and benefit from our market knowledge to identify new business opportunities, learn about innovative best practices and receive the latest developments. Discover our exclusive thought leadership and events.
Subscribe