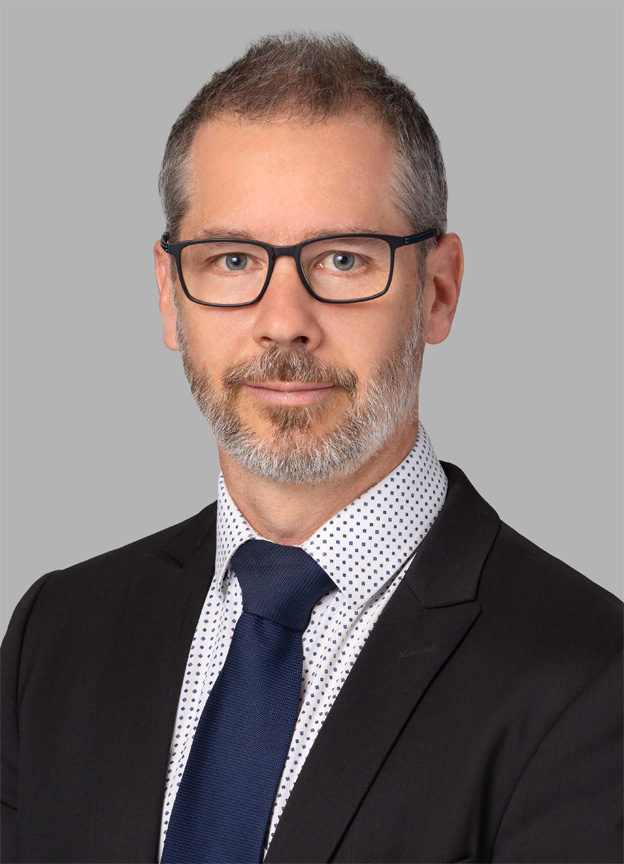 Partner, Trademark Agent
Frédéric Dionne
Profile
A man of heart and action, Frédéric Dionne specializes in managing and supervising trademark portfolios, as well as developing filing strategies. His in-depth knowledge of the internal workings of businesses, his tact and his excellent strategic sense enable him to provide solutions tailored to our clients' needs. He is a team player with a natural leadership.
Frédéric's practice offers a full range of trademark services including opposition proceedings and the drafting of availability notices for trademark registration. Over the years, he has coached many leading economic players in brand recognition, in Canada and abroad. He acts as account manager for multinational companies where he himself worked for many years at the beginning of his career.
Very active in his community, Frédéric was elected Municipal Councillor for Mont-Saint-Hilaire from 2013 to 2017, in addition to sitting on several committees as part of his duties and being a member of the Chamber of Commerce of Metropolitan Montreal (CCMM). He is frequently invited to lead roundtable discussions and training sessions related to his area of expertise, in particular at the Intellectual Property Institute of Canada. Frédéric is also very involved in soccer as a Canadian C Licensed coach and certified "ESP" Quebec soccer educator.
Representative Work
Numerous negotiations with different multinationals.
Conferences
Intellectual Property Institute of Canada (in collaboration with McGill University): course entitled "Understanding Trademarks – An Introductory Course";

International Trademark Association (INTA): various conferences.

"Entrepreneuriat Laval" at Université Laval;

ACCESS Adult Education and Career Training Centre in St-Lambert Québec– course entitled "Starting a Business".
Professional Affiliation(s)
Intellectual Property Institute of Canada (IPIC)
International Trademark Association (INTA)
Board of Trade of Metropolitan Montréal (BTMM)
Involvement
Member of the International Trademark Association "Inta – Emerging Issues Commitee";
Member of the "INTA TOPC- Trademark Canadian Practice" Committee;
Elected Municipal Counselor for Mont-Saint-Hilaire until 2017;
Université de Montréal: participation in the SEUR (Sensibilisation aux études universitaires et à la recherche) project [university studies and research awareness];
Board of Trade of Metropolitan Montreal: participation in the Operation "Back to School" program;
Led flash consultation (speed coaching) sessions for Fondation Montréal Inc.