Executive Summaries
Oct 25, 2019
Are You a Leader or a Follower?Results of the Innovation Survey
Innovations are an essential part of Quebec's business growth strategy. Some participants believe the success of their innovations is due to employees' commitment, and others to the management's leadership. However, all agree that vision is the main factor for success, while internal change management is the main factor for failure and mitigation in the implementation of innovative initiatives.
The innovation survey was conducted among the firm's 10,000 clients and business contacts, with the objective of measuring the relationship between their growth strategy and innovation.
How would you define innovation?
38% of the respondents define innovation as a new or improved process. An equally large proportion defines innovation as a way of creating value.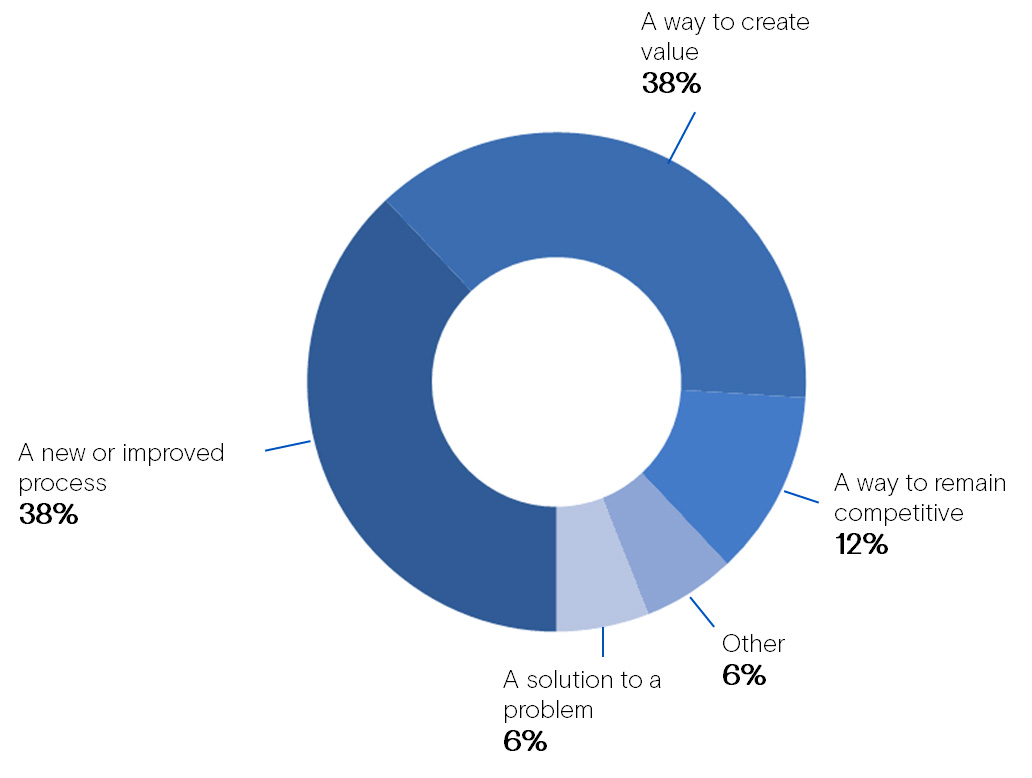 For over a third of respondents, the real issue is not "how to do it?" but "what value will this innovation create?" and "what impact will it have on clients, employees and the broader society?"
Only 6% of respondents indicated innovating to solve problems.
How important is innovation to you as part of a growth strategy?
Unambiguously, innovation is important or extremely important for nearly 95% of respondents. The strategic objective behind innovation is to create value for customers (33%) and increase operational efficiency (21%).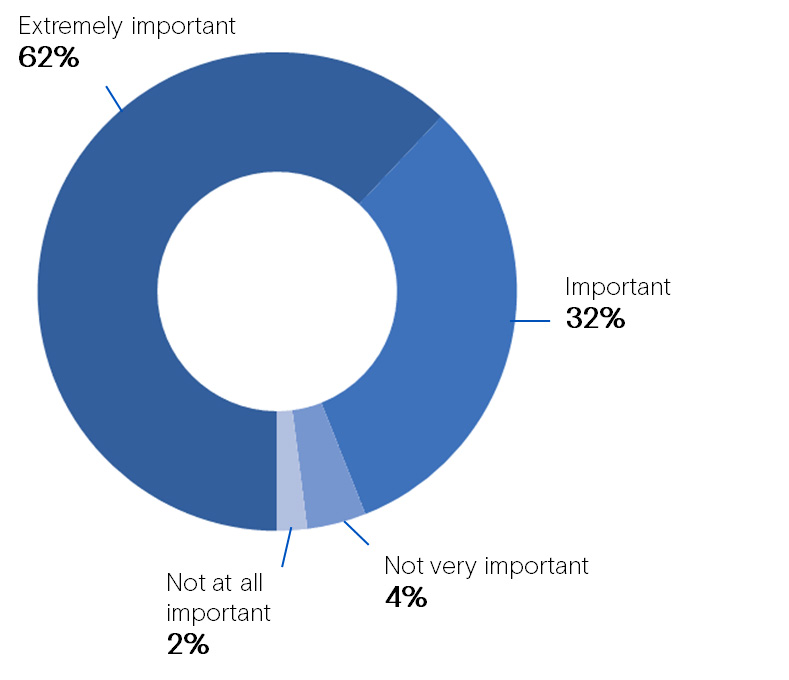 Which of these stakeholders drives you to innovate?
Almost one third of respondents indicated that those who drive them to innovate were not the research and development ("R&D") specialists nor the external consultants, but the customers (29%) and the competition (24%).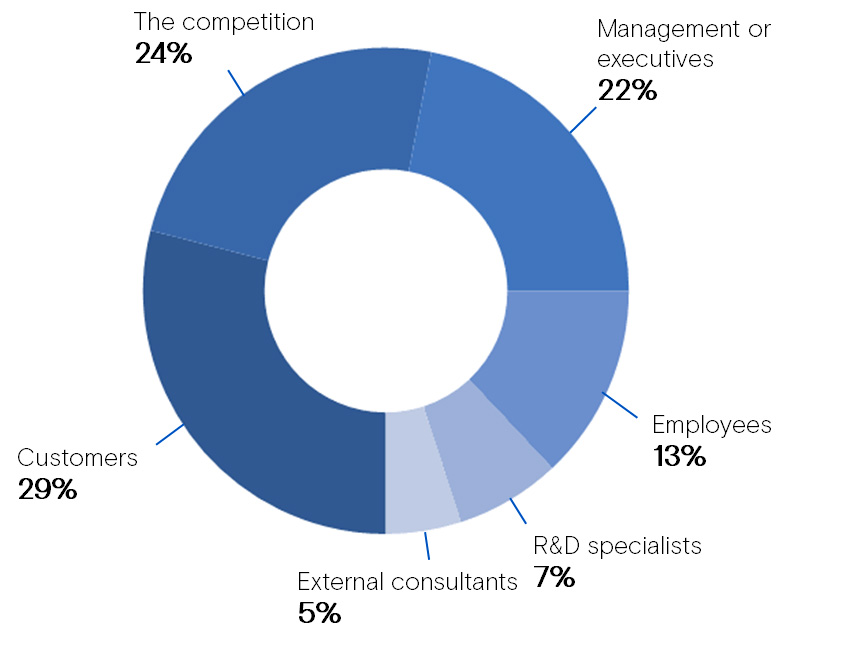 Compared to the market, where does your organisation stand in terms of innovative initiatives?
Innovation is booming and it reflects on our results: 42% of respondents have carried out five or more innovative actions in the past three years.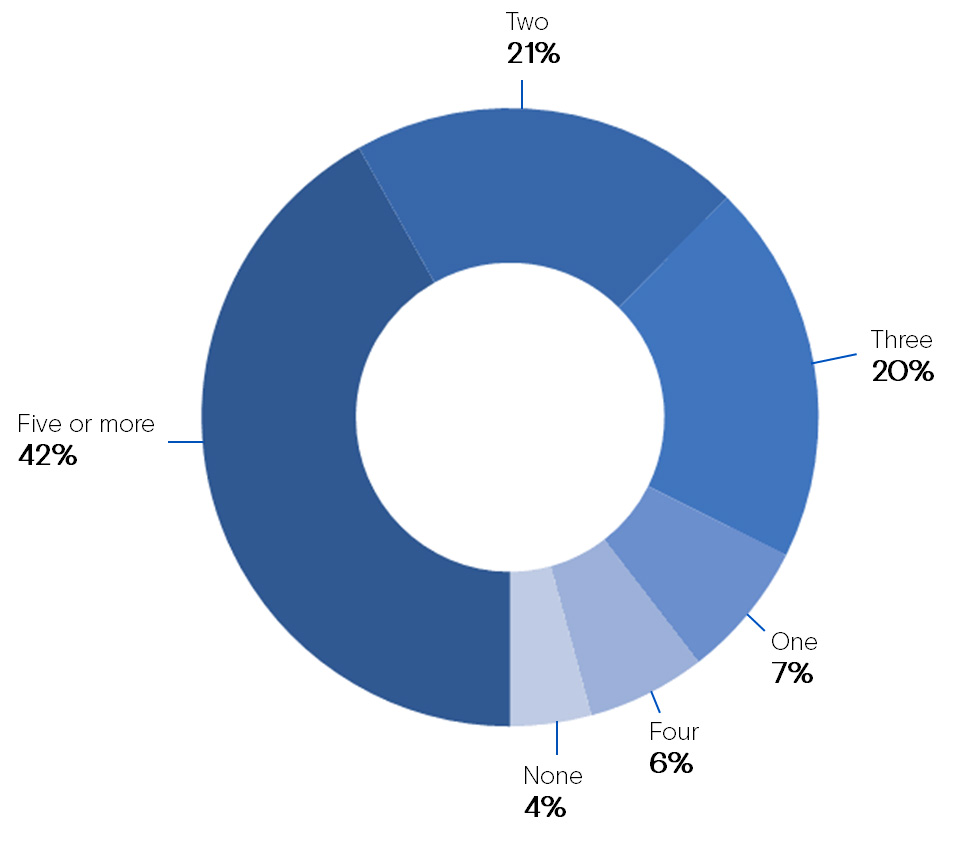 As for market positioning, 47% of respondents consider themselves as innovation leaders, while 37% consider themselves as trend followers, but without being ahead of them.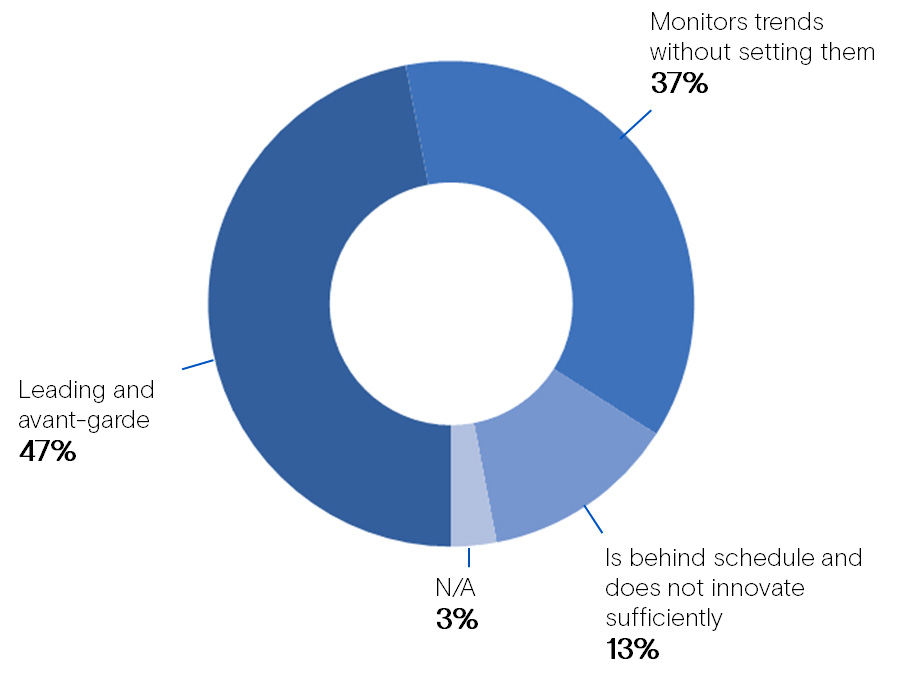 Which sector(s) in your organisation generate(s) the most innovation?
Information technology and R&D are areas that are perceived as most likely to generate innovation. Operations and Sales areas are ranked 3rd and 4th respectively.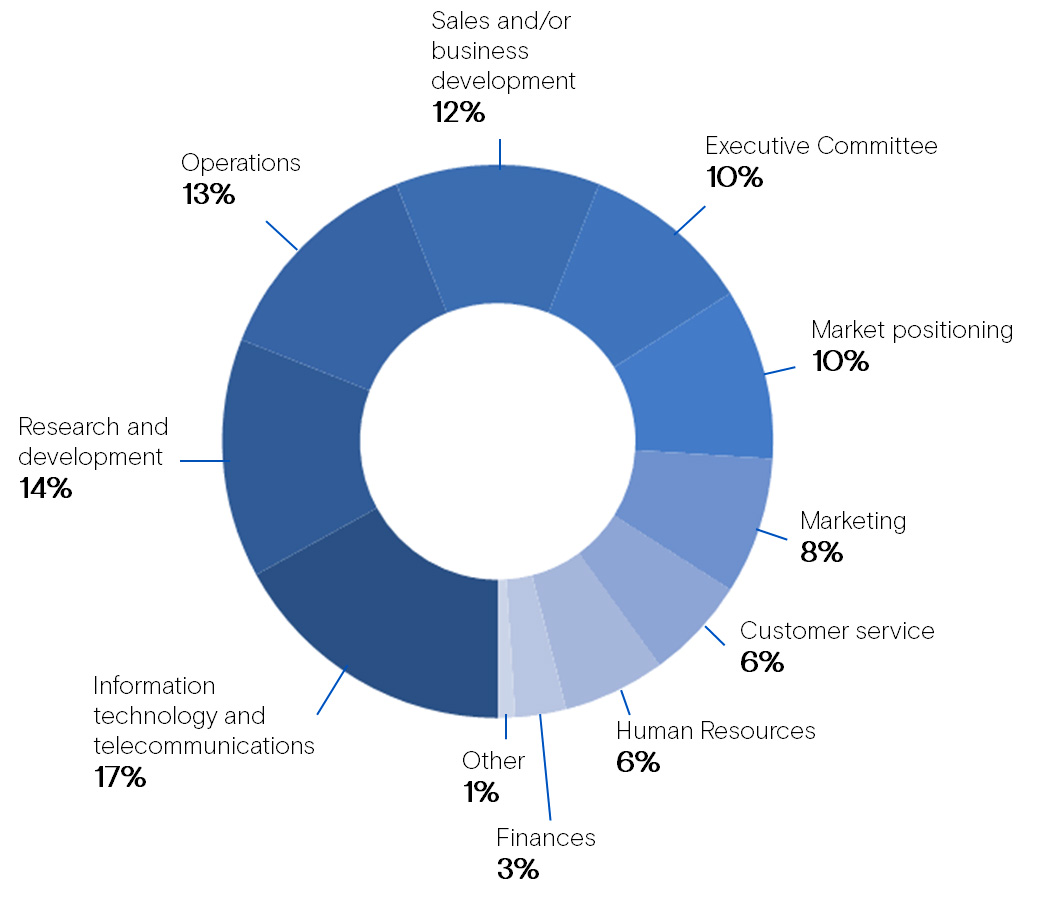 To what do you attribute the successes and the failures of your innovative initiatives?
While audacity, employee engagement and management leadership are important, innovation-generating teams need a common vision to achieve planned innovations.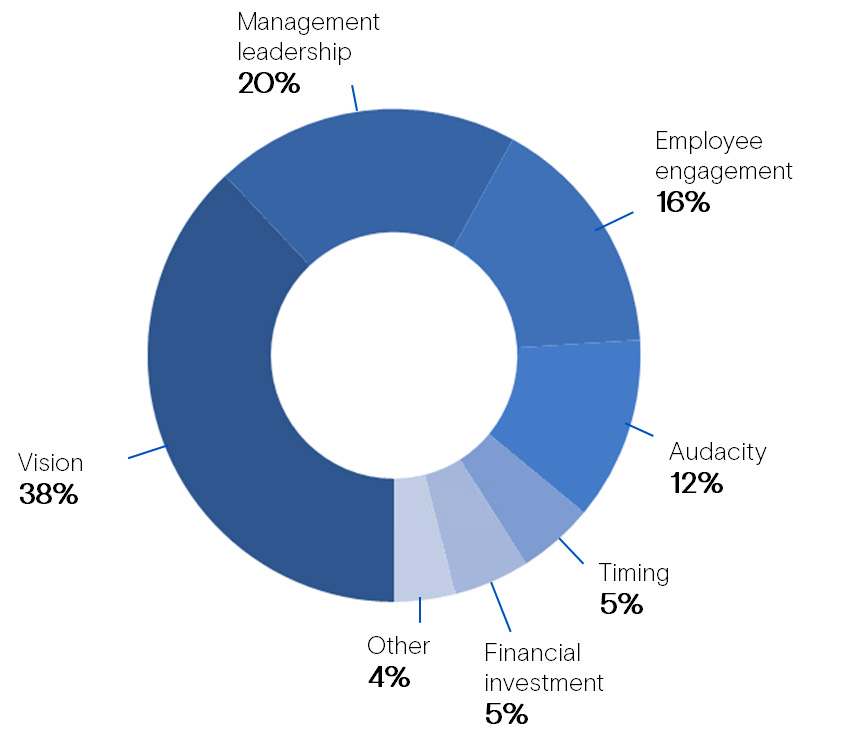 Change management and employee engagement are also identified by respondent as key challenges to successful innovation. Lack of financial resources and bad timing would also be among the potential factors of failure to consider.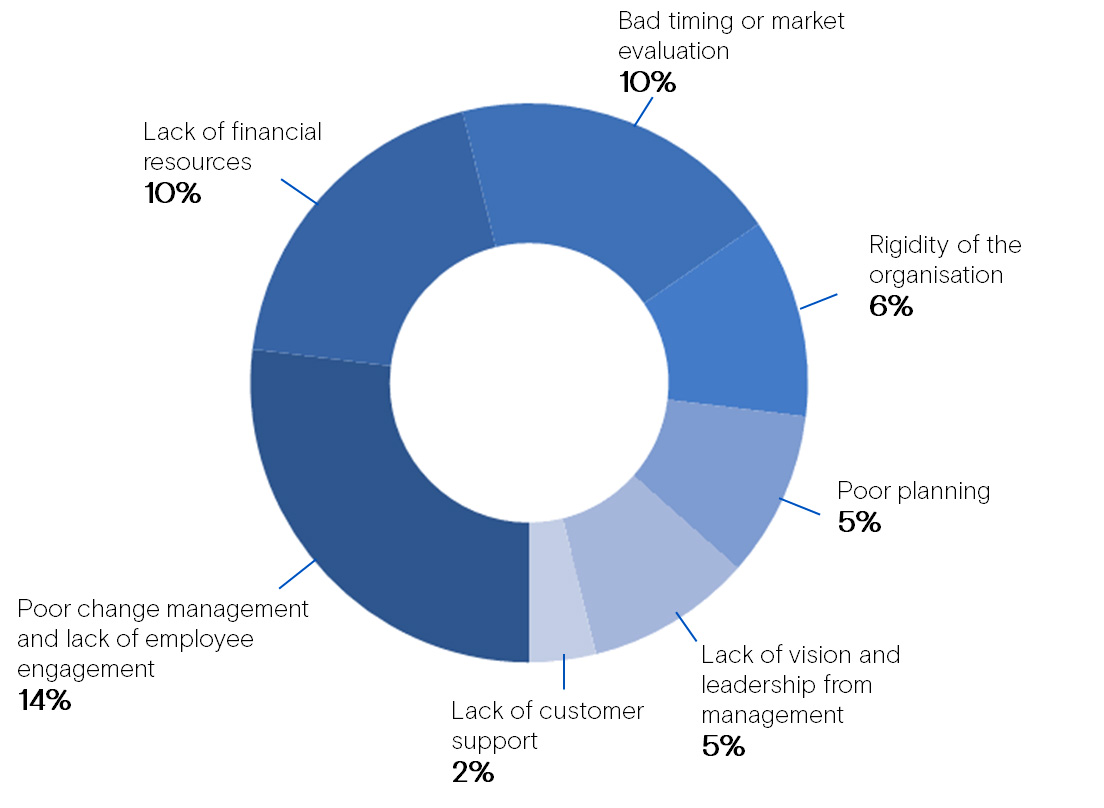 What is the main challenge for innovation in your organisation?
Close to a quarter of respondents believe that the main challenge in innovation is the technologies' unbridled evolution and the limited access to specialized talent.
39% of them are notably looking for skilled workers to supervise and support their innovation programs or processes.
In the last three years, what type(s) of innovative initiatives has your organisation implemented?
Invention or implementation of new products or services accounts for 30% of the innovative initiatives carried out over the last three years. Closely followed by the development of new business processes and the significant improvement of existing products or services.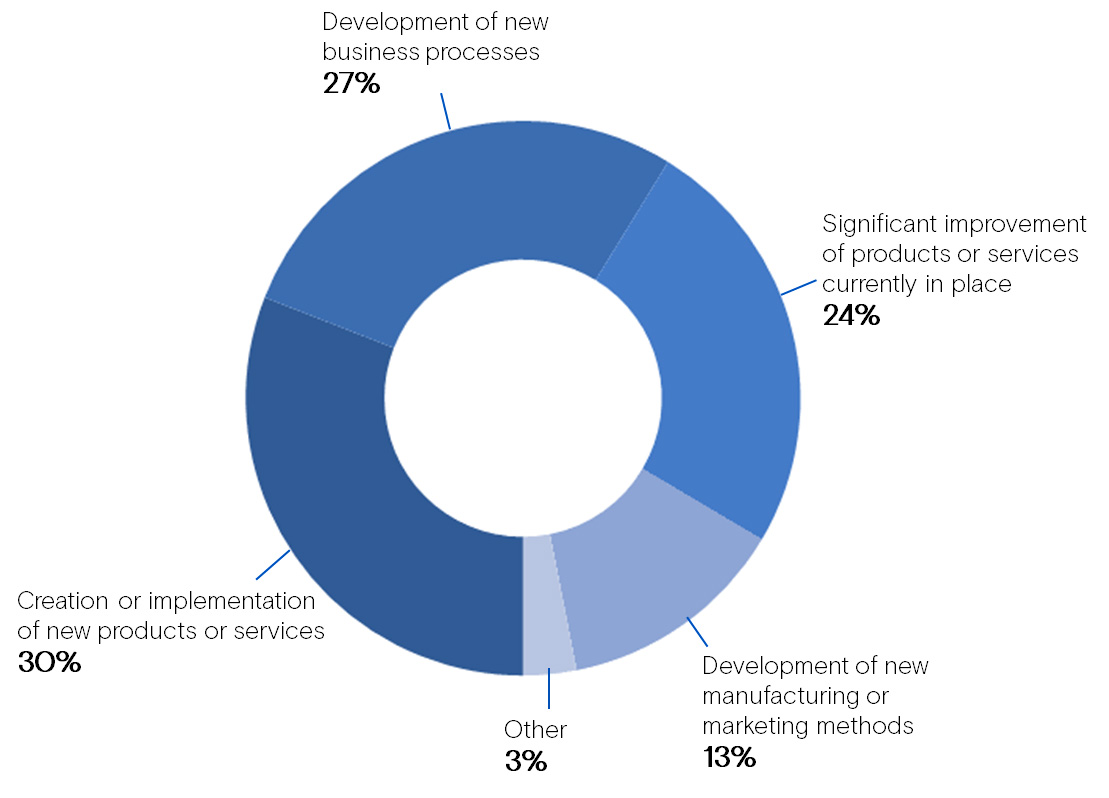 How satisfied are you with your organisation's performance in terms of innovation?
While 94% of respondents consider the contribution of innovation to their growth strategy to be important or extremely important, 55% of them are satisfied with their organisation's performance, 26% are not very or not at all satisfied, and only 19% are extremely satisfied with their organisation's performance.