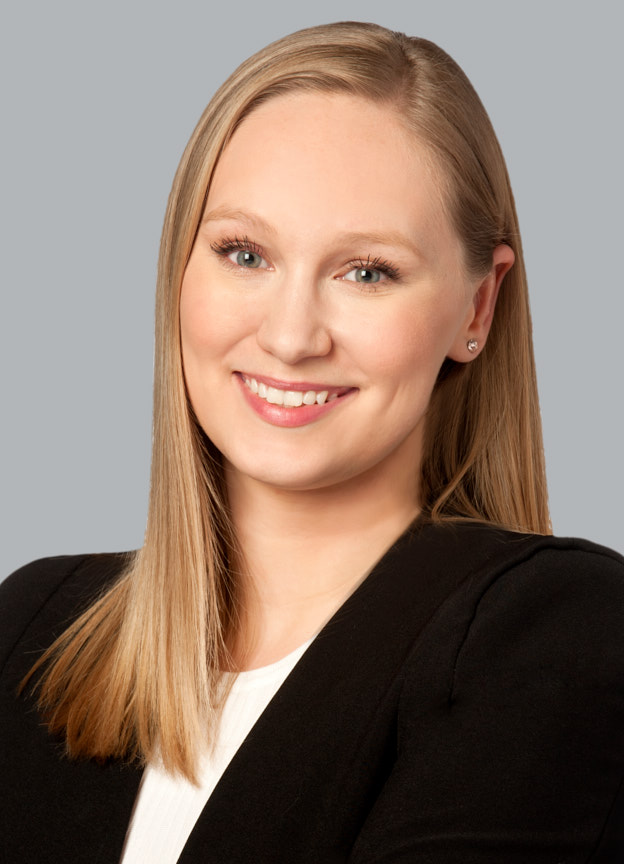 Lawyer
Émilie Leblanc
Profile
Émilie Leblanc practises mainly in the civil and commercial litigation group, focusing on municipal and administrative law.
Émilie works with both private sector companies and public sector organizations such as municipalities. In this capacity, she advises and assists clients in urban planning, expropriation, and the environment. She also acts in public contracts processes, access to information, protection of agricultural land and municipal taxation. Part of her professional activities is focused on issues related to construction and professional liability. She represents her clients before the courts and administrative tribunals of the province of Québec.
Émilie is also involved in the firm by participating in the various stages of student recruitment and makes herself available to welcome students and facilitate their integration by acting as a mentor.
During her law studies, she completed a certificate in public communication at Université Laval to increase her skills in this field, in which she also has a great interest.
She practices law in French and English.
Education
Barreau du Québec (2017)
Baccalauréat en droit, LL.B, Université Laval (2016)
Public communication certificate, Université Laval (2014)
Publications
"Les organismes publics et parapublics pourront-ils réellement favoriser l'achat local?"

co-authored with Audrey-Anne Béland (May 2020)

"Ville et troubles de voisinage. Quels est le délai de prescription applicable?"

co-authored with Audrey-Anne Béland (Magazine Bâtivert, volume 23 no 4, Fall 2019)

"Une enfant "oubliée" dans la cour d'école : la Cour du Québec sévit"

co-authored with Marie-Julie Lafleur (Winter 2019)
Representative Work
Legal counsel to Epsilyte Holdings LLC, a leading provider of advanced materials, in its acquisition of StyroChem Canada, Ltd.;
Legal counsel to real estate promoters and contractors in connection with acquired rights;
Legal counsel in several access to information requests for clients.
Legal counsel in several public contracting processes;
Legal counsel to private and public clients in zoning and expropriation matters;
Legal counsel in the context of class action mandates;
Legal counsel in disciplinary complaint cases;
Acting on behalf of clients in various mandates in the municipal field;
Intervention in a case where BCF won a case of disguised expropriation against the City of Lorraine. BCF acted on behalf of a promoter who was impacted by a change in the zoning by-law on his land. The City of Lorraine issued a Notice of Reserve for Expropriation. When the notice expired, the City upheld the amended zoning by-law without expropriating the promoter, without compensation. The promoter was granted leave to claim just compensation and proceedings are ongoing in Superior Court to establish the value of the damages;
Legal counsel, defending and asserting the rights of the Provisional Administrator of the Abritat and Plan de garantie des maisons neuves de l'APCHQ inc;
Legal counsel to contractors in matters of construction law.
Professional Affiliation(s)
Association du jeune Barreau de Québec
Barreau du Québec