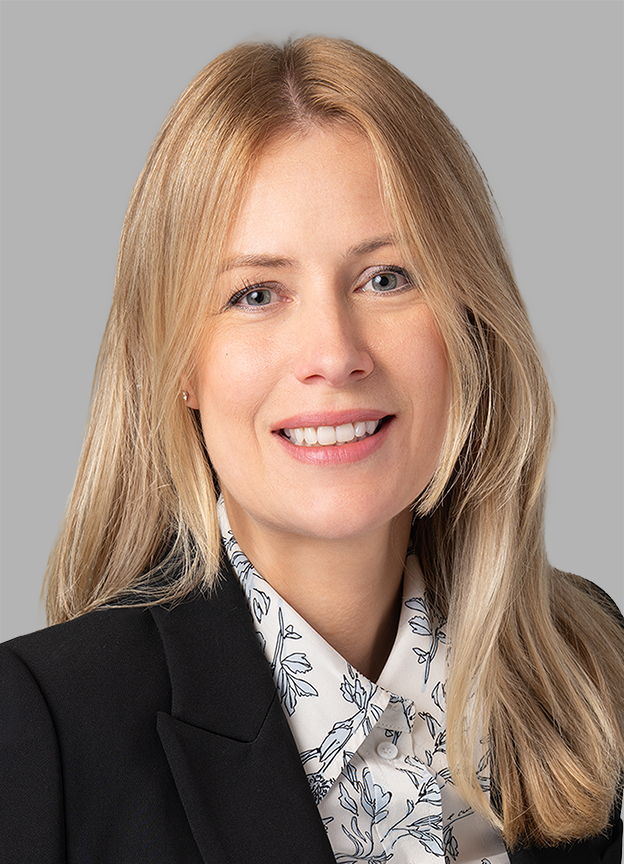 Partner, Lawyer
Vicky Berthiaume
Profile
Vicky Berthiaume has been practising civil and commercial litigation since her admission to the Barreau du Québec in 2010. She is the holder of a diploma in Common Law and of a Bachelor of Civil Law, as well as a Bachelor of Arts in Philosophy.
Vicky is a versatile lawyer, defending the interests of clients from a wide range of industries and advising them in the framework of various remedies. Having represented owners, building contractors, and real estate developers on a number of occasions, Vicky has a firm grasp of the issues that these industries must face.
Vicky also has an excellent knowledge of the legal issues with respect to contracts and sub-contracts in the public sector.
As litigation counsel, Vicky has represented clients before the Court of Quebec and the Superior Court, as well as the Quebec Court of Appeal, the Supreme Court of Canada, and certain administrative tribunals.
Education
Barreau du Québec (2010)
J.D., Université de Montréal (2009)
LL.B., Université de Montréal (2009)
B.A., Université du Québec à Montréal (2006)
Recognition(s)
Prix de l'Orateur Young Bar of Montreal (2014) - Finalist
Publications
« Le projet pilote pour faciliter les paiements dans les contrats publics est en vigueur »

Journal Constructo, October 25, 2018

« Autorisation d'une action collective : Preuve ou pas preuve? »

Blogue du CRL, March 21, 2017

« Santé et sécurité au travail : Quand le raccourci sur un chantier devient un homicide »

Journal Constructo, March 13, 2018

« L'ordonnance Anton Piller ne peut simplement viser à effectuer une fouille à l'aveuglette »

Blogue du CRL, January 4, 2016

« Commentary on the decision American Iron & Metal l.p. v. Electrolux Canada Corp. – La discrétion du juge lors de l'évaluation des dommages pour perte de profits »

Repères, La référence, EYB2015REP1735, June 2015

« Commentary on the decision Payette v. Guay inc. – La portée des clauses de non-concurrence et de non-sollicitation contenues dans un contrat de vente d'entreprise »

Repères, La référence, EYB2013REP1436, October 2013
Conferences
March 29, 2019

L'Autorité des marchés publics

March 20, 2018

Développements jurisprudentiels récents en droit de la construction
Professional Affiliation(s)
Barreau du Québec
Young Bar of Montreal
Canadian Bar Association