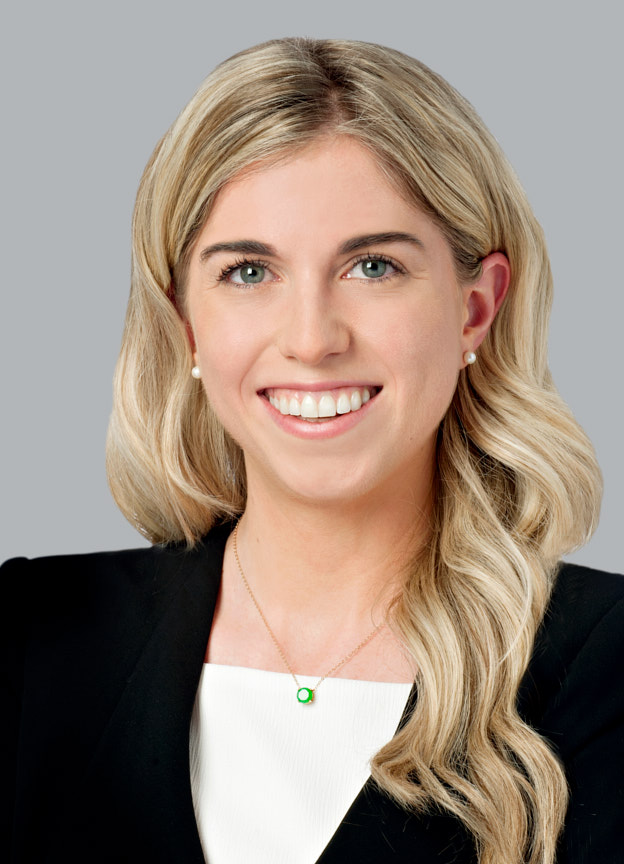 Partner, Lawyer
Valérie Charpentier
Profile
Valérie Charpentier is a partner in the Business, Commercial and Corporate Law Department of our Montréal office. Valérie has a practice focused on business law and primarily acts on behalf of private companies, private equity firms and other investors in domestic and cross-border transactions, including mergers and acquisitions and financing in a wide range of sectors, such as the natural resources field. Her areas of expertise range from corporate law and mergers and acquisitions to securities offerings in the Québec private market, general corporate law and takeover bids, public offerings and private investments.
Valérie regularly acts on behalf of major clients in the implementation of joint ventures, limited partnership agreements and in all aspects of fund creation. She also assists companies of all sizes throughout their growth, such as incorporation, shareholder agreements, support for the board of directors and the various governance committees, partnerships, financing and acquisitions.
Education
Barreau du Québec (2015)
Bachelor of Laws (LL.B.), Université de Sherbrooke (2014)
Recognition(s)
Best Lawyers in Canada : Ones to Watch (2022) - Mergers and Acquisition
Representative Work
Acted for the shareholders of Les Espaces Memoria Inc. and its affiliates in the sale of their shares to Athos Commemorative Services Inc. the largest privately owned network of funeral complexes in Québec (2023);
Acted for Epiq Solutions, a portfolio company of The Veritas Capital Vantage Fund, L.P., in its acquisition of the assets of Xiphos Systems Corporation, a provider of high-performance embedded systems for the space markets (2023);
Acted as lead counsel for Assura Group Inc. in the sale of its assets to Essor Wealth Management Inc. (2022);
Acted for Télécon Inc. in its financing with its bank consortium (2022)
Acted for Clareo Inc., Québec's largest network of dental clinics, in the context of its strategic partnership with the International Dental Institute (IDI) (2022);
Acted as lead counsel in Québec for Archimed through MED III in the context of its investment in Corealis Pharma, a North American CDMO, this partnership enabling the Americas' leading CDMO to formulate oral pharmaceutical dosage and manufacture clinical supplies of growth accelerants (2022);
Acted for Groupe Nexio Inc. in connection with its acquisition by NovaCap;
Acted for DMDConnects Services Inc. in the sale of its direct and indirect interests in, and assets used in connection with the operation of, DMD Marketing Corp., a healthcare identity provider dedicated to connecting marketers to key healthcare audiences, to IQVIA Inc. (NYSE:IQVIA);
Acted for North Sky Capital, general partner of Clean Growth V, L.P., in the context of its investment as limited partner in Persistence Capital Partners (International) III, L.P. (2021);
Acted for Epsilyte Holdings LLC, a leading provider of advanced materials, in its acquisition of StyroChem Canada, Ltd. (2021);
Acted for EVAH, in relation with the signing of four contracts with Elanco Animal Health Incorporated to acquire and develop technologies in animal health (2021);
Acted for Clean Biologics SAS, a French biopharmaceutical services company, on its recent acquisition of Biodextris Inc, a Canadian service provider to clients in the vaccine and biopharmaceutical industries (2021);
Acted for Alliance Magnesium Inc. in a $145 million financing transaction for its commercial demonstration plant for magnesium production (2020);
Acted as counsel for Medline Industries Inc. in the acquisition of Médi-Select, a Quebec City-based distributor of medical and dental supplies (2020);
Acted for an important investor in the IPO of LightSpeed POS Inc. (2019);
Acted for Humania Assurance Inc. in the sale of Aurea Signature Inc. to IDC Worldsource Insurance Network Inc., one of Canada's leading life Insurance Managing General Agencies (2019);
Acted for Prevtec Microbia Inc. in it's sale to Elanco Canada (2019).
Acted for Humania Assurance Inc. in its acquisition of all of the assets of Tour+Med Assistance, Inc. and Multi+Med Inc. (2019);
Acted for DMD Digital Health Connections Group Inc. in its plan of arrangement under the CBCA in a management buy-out going private transaction and associated financing (2018).
Professional Affiliation(s)
Member of the Young Bar of Montreal (YBM)
Member of the Quebec Bar