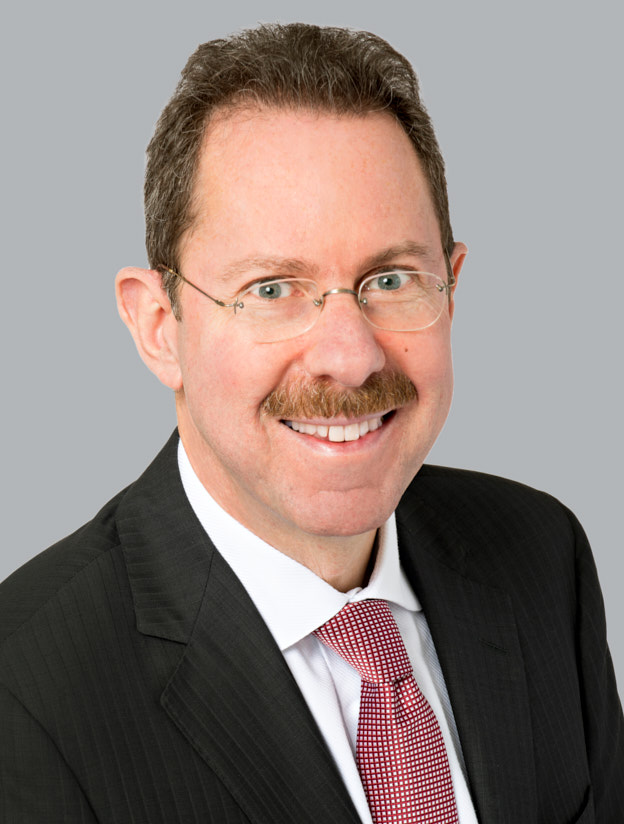 Consulting Partner, Lawyer
Richard Epstein
Profile
With more than 30 years of experience in mergers and acquisitions, Richard Epstein specializes in competition and antitrust law and foreign investment matters. Richard represents clients in a variety of transactions including international and local acquisitions, joint ventures and major engineering and construction projects.
Known for his innate business sense and acumen as well as his pragmatic approach, Richard assists American and international businesses establish themselves in Canada and represents local clients in their transactions domestically and abroad. He is as comfortable working in New York and Tel Aviv as he is in Toronto and Montreal, where he successfully completes large-scale, long-term projects. A member of the Barreau du Québec (Quebec Bar) and the New York Bar, Richard also holds a Bachelor's degree in Business Administration from HEC Montréal.
Richard plays a central role in the project to bring back a Major League Baseball team to Montreal and in this capacity, he works tirelessly with stakeholders from the business community, different levels of government and top representatives in the sports and entertainment industry.
Education
Certificate, Negotiation and Leadership: Dealing With Difficult People and Problems – Harvard Law School (2003)
Certificate: Negotiation Workshop: Strategies, Tools, and Skills for Success - Harvard Law School (1996)
Called to the Ontario Bar (1988)
Called to the New York Bar (1987)
Called to the Barreau du Québec (1987)
B.C.L., McGill University (1986)
LL.B., McGill University (1986)
B.B.A., École des Hautes Études Commerciales (Montreal) (1982)
Recognition(s)
Best Lawyers (2021-2023) - Corporate Law
Canadian Legal Lexpert: Special edition (2021) - Technology
Thomson Reuters Stand-Out Lawyer (2021)
Canadian Legal Lexpert (2020) - Corporate Mid-Market; Mergers and Acquisitions
Chambers and Partners, Canada (2018) - Notable practitioner in corporate and commercial law
Publications
"Mergers & Acquisitions: Acquiring a Business in Canada"

"Managing Private Equity Transactions Efficiently - Top 10 Suggestions";

"Negotiated Mergers and Acquisitions"

LEXPERT Magazine;

"An Overview of the United Nations Convention on Contracts for the International Sale of Goods (The Vienna Convention)";

"Amendments to the Pre-Merger Notification Process" (collaboration)

Competition Law Section conference paper, Canadian Bar Association;

"Comparative Analysis of Legal Frameworks Pertaining to Exchange of Information and Mutual Assistance between Canada and U.S. Authorities" (collaboration);

Competition Bureau (Canada).
Conferences
"Doing Deals in Quebec", NECBC-AMCHAM Forging New England – Quebec Alliance, Boston;

"Antitrust and Foreign Investment Risk", Annual Seminar for Lawyers Specializing in Securities Law;

"Earnout Provisions in Purchase and Sale Agreements", Montreal chapter of Financial Executives International;

"Important Recent Developments in Business Law";

"Competition Law Compliance";

"Successfully Managing the Roles of In-House and External Legal Counsel in Cross-Border Transactions";

"Successfully Negotiating Business – Winning Strategies for Corporate Counsel";

"Trade Associations and Issues under the Competition Act";

"Purchase and Sale Agreements";

"An Overview of International Corporate Transactions";

"Legal Aspects of Carrying on Business in the U.S.A.";

"Shareholders' Agreements";

"International Sale of Goods and Distribution Agreements";

"Overview of the Competition Act";

"Doing Business Abroad";
Professional Affiliation(s)
Member of the American Bar Association (ABA)