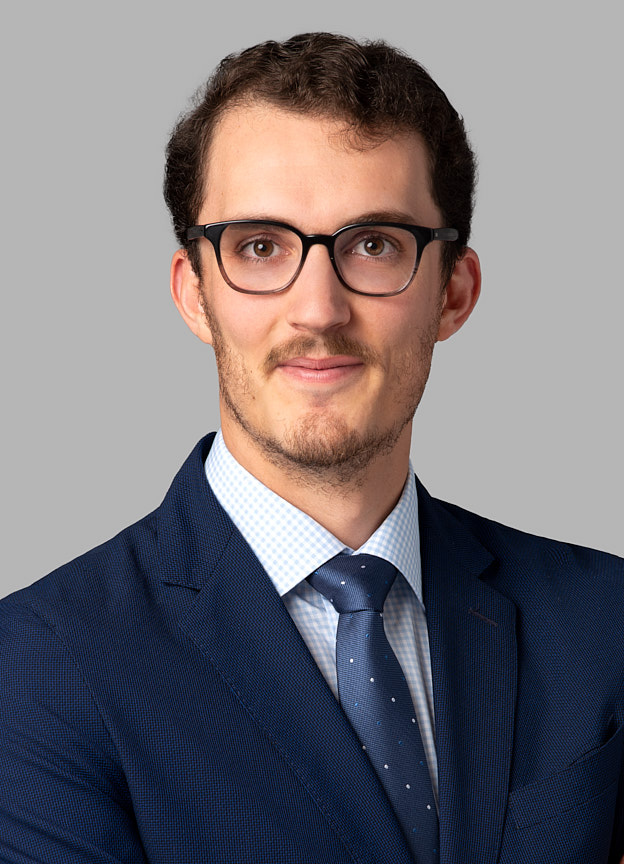 Lawyer
Philippe Hébert
Profile
Philippe is a member of the Commercial Law team in our Montreal office and specializes in mergers and acquisitions and commercial contract drafting. In his day-to-day practice, he assists the firm's clients at every stage of their progress, from incorporation, to commercial agreements, to the implementation of shareholders' agreements, to share or asset purchase/sale transactions. His ability to popularize complex issues and to understand the reality of entrepreneurs allows him to take a pragmatic approach, focused on efficiency and results. These qualities serve him both as a lawyer and as a business advisor.
Having studied at McGill University's Faculty of Law, Philippe holds degrees in both civil and common law. In addition, his training has led him to study abroad at the National University of Singapore for a term. He was therefore exposed to legal issues in several jurisdictions all throughout his training.
Prior to joining the team, Philippe worked in litigation, which gives him a comprehensive understanding of the legal issues that can affect his clients. As a result of this experience, he is able to tighten contractual provisions before they become contentious.
Education
Barreau du Québec (2016)
B.C.L./LL.B., Université McGill (2015)
Representative Work
Acted on behalf of PayFacto Payments Inc. in the equity investment of up to C$150 million led by private equity firm Flexpoint Ford with participation from BMO Capital Partners;
Acted on behalf of Roxboro BauVal Group Inc., a leader in the construction and civil engineering industry in Quebec, in its merger with Panzini Demolition Inc. and M.E. Tremblay Demolition Inc;
Acted on behalf of Ricardo Media in the sale of its majority of the shares to Sobeys;
Acted on behalf of Notarius, a Quebec-based and Canadian leader and provider of solutions that safeguard the long-term reliability of electronic documents, in its acquisition by Portage CyberTech Inc., a subsidiary of Converge Technology Solutions Corp., a software-enabled IT & Cloud Solutions provider. (June 2022);
Represented Cofomo Inc., a Canadian leader in information technology and business consulting services, in its financial partnership with Novacap, a leading Canadian private equity firm.
Professional Affiliation(s)
Association du Jeune Barreau de Montréal (AJBM)
Barreau du Québec