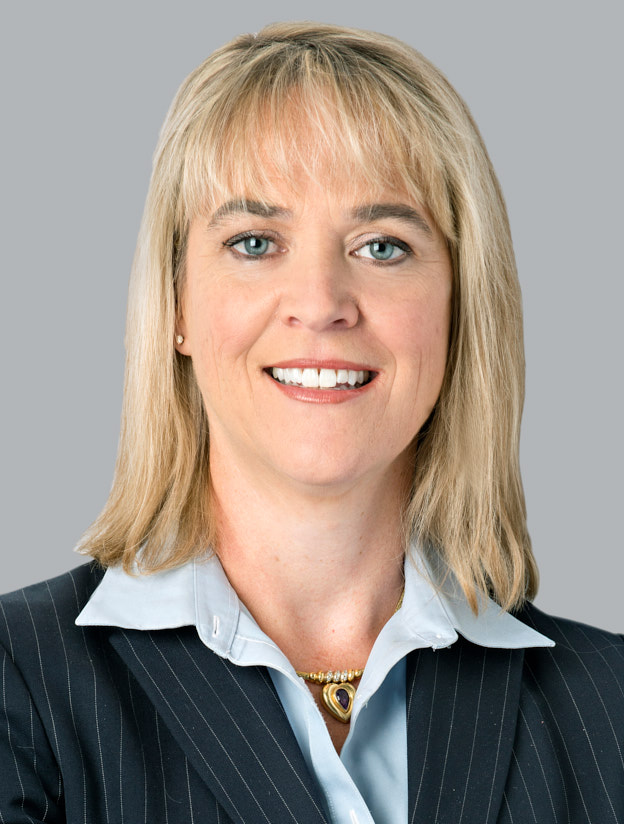 Partner, Lawyer
Paule Tardif
Profile
With a wealth of experience in the field of financial services, insolvency and reorganization, Paule Tardif has worked on both national and cross-border transactions in North America.
Paule's extensive experience includes various types of loans, such as term financings for acquisitions, transaction financings, asset-based financing, project financing (including the financing of mining projects), acquisition-based financing and debtor-in-possession financings. She acts primarily for large financial institutions in connection with syndicated loans and "club deals," but also represents single lenders as well as borrowers. Her expertise, business acumen and effectiveness help her earn her clients' trust throughout the process of a debt financing transaction, reorganization, special loans or realization of collateral, including negotiation and disbursement.
Paule is recognised by her peers and is frequently invited to speak at conferences on the acquisition of distressed companies, financing and taking security. She is also a member of Réseau Capital and the Canadian Bar Association.
Education
LL.M., London School of Economics and Political Science (1991)
Called to the Barreau du Québec (1990)
LL.B., University of Ottawa (1989)
Representative Work
Senior legal counsel for Epsilyte Holdings LLC, a leading provider of advanced materials, in its acquisition of StyroChem Canada, Ltd.;
Senior legal counsel for Clean Biologics SAS, a French biopharmaceutical services company, on its recent acquisition of Biodextris Inc, a Canadian service provider to clients in the vaccine and biopharmaceutical industries;
Senior legal counsel for Clarke Inc. in its joint venture with Claric MCH Limited Partnership and Groupe EMD-Bâtimo Inc. and its acquisition of one-third interest in a major real estate development project in downtown Montreal;
Senior legal counsel for a banking consortium in connection with credit facilities granted to Simons Stores for the construction and expansion of its stores in Canada;
Senior counsel in the financing, sale and all matters of an environmental fund relating to the operation and reinstatement of a major plant in Québec and the creation of jobs;
Senior legal financing advisor for the implementation of Télécon inc. regarding its financing with its banking consortium;
Senior legal counsel for Tandem Expansion in the financing of its acquisition of a control block from Averna Technologies, a world-leading developer of test solutions for electronics manufacturers and communications companies worldwide;
Senior legal counsel in establishing funding by the National Bank of Canada for Hydrosolution s.e.n.c.;
Legal advisor to the Caisse de depot et placement du Québec, the Fonds de solidarité des travailleurs du Quebec and Investissement Québec in connection with the financing, in partnership with an Irish company, of the purchase of shares of IPL inc., a Quebec-based manufacturing company and North American leader in the manufacture of injection molded plastic products and solutions for the food and industrial sector;
Senior government counsel in the acquisition of the Sept-Îles Railway under the Bloom Lake and Wabush LACC proceedings;
Counsel to the City of Montreal, as principal secured creditor, in BIXI's insolvency proceedings, which included the sale, in the normal course of business, of all of BIXI's international activities and the transfer of all Montreal activities to the City of Montreal;
Legal counsel to Investissement Québec and Desjardins Venture Capital in the sale of an $118 million cash balance from Vision Globale A.R. Ltd., a television and film post-production company, to TVA Group Inc., a subsidiary of Québecor Média Inc.;
Senior lawyer in implementing funding for Prevtec Microbia Inc., the top animal pharmaceutical company in North America.
Conferences
Speaker for FEI Canada, "Acquiring a distressed businesses", FEI Canada;

Co-speaker, "Financing and Securities", Insight Event;

Speaker for FEI Canada, "What to do when your supplier or client become insolvent";

Speaker "Inter Creditors Agreements" for clients.
Professional Affiliation(s)
Member of the Canadian Bar Association