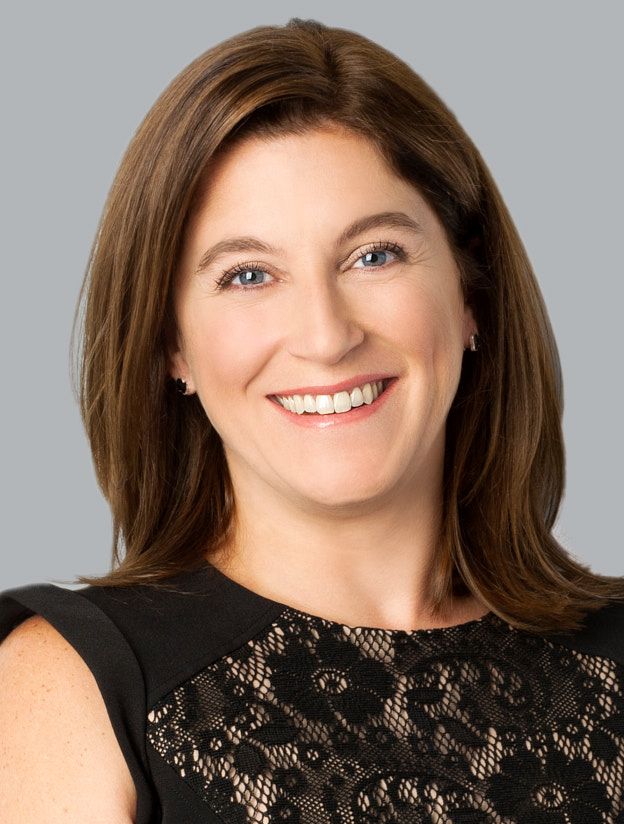 Partner, Lawyer, Head of the Montreal Business Law Group
Nathalie Gagnon
Profile
Strategic thinking, devotion and efficiency are the three elements that best describe Nathalie Gagnon. Setting herself apart by her in-depth understanding of the reality of entrepreneurs, she is one of the most highly-recognized experts in Quebec in mergers and acquisitions of private corporations. With more than 20 years of experience, Nathalie has advised an impressive number of executives in the purchase or sale of corporations. A leader in mergers and acquisitions in the Quebec mid-market, Nathalie is head of the business law sector in the Montreal office.
Nathalie is very attentive to the needs of our clients and knows how to use her creativity and collaborative approach to facilitate the success of a transaction. Nathalie counsels our clients in the execution of major projects, corporate financing and strategic equity investments. In particular, she has developed expertise in business succession transactions and is particularly inspired by corporations working in the agri-food sector.
Winner of the prestigious Lexpert Rising Stars award for the leading lawyers under 40 in Canada in 2014, she was also named in the 2021 edition of Best Lawyers in Canada for her advanced expertise in venture capital and mergers and acquisitions. Convinced of the importance of constructive negotiations, she completed the Negotiation and Leadership program at Harvard Law School.
Nathalie shines through her community involvement. She is an active member of the Executive Committee and Board of Directors of Fondation Jeunes en Tête, whose mission is to prevent psychological distress among youth aged 11 to 18. She also chairs its Financial Committee. She has been involved with this foundation for nearly 15 years. Her keen interest in the economic development of Montreal also led her to sit as President of the Board of Directors of Montréal Centre-Ville.
Education
Called to the Barreau du Québec (1998)
LL.B, Université Laval (1997)
Recognition(s)
Canadian Legal Lexpert (2021-2023) - Corporate Mid-Market; Mergers & Acquisitions

Best Lawyers in Canada (2019-2023) - Venture Capital; Mergers and Acquisitions; Corporate Law
Canadian Lexpert (2014) - Rising Star: Leading Lawyers Under 40
Representative Work
Acquisition by a French family-owned company producing bakery products and leader in Europe, of a 50% stake in a Canadian company operating in the industrial bakery sector;
Sale of Code Bleu Placement en Santé to Premier Health of America Inc, a major Canadian health technology company;
Sale of Abris Tempos to a group of Quebec investors, supported by the Fonds régionaux de solidarité FTQ Laval and Desjardins Entreprises;
Sale of Les Pavages Chenail Inc. to Eurovia SAS, one of the world's leading players in the construction of transportation infrastructure and urban development;
Acquisition of Groupe BMR by La Coop fédérée;
Sale of RCI environnement's major assets to Waste Management Inc.;
Sale of the cheese division of JL Freeman L.P. to EMMI Canada Inc. by the company and its subsidiaries;
Transfer of The Wawanesa Mutual Insurance Company's entire direct distribution network in Quebec to a group of eleven brokers;
Acquisition of an equity stake in Cogir Real Estate, a property management company, by a Canadian subsidiary of Batipart Immo Internationale s.a.r.l.;
Acquisition of a 30% interest in the Bell Media Tower in Montreal by Financière L.M.;
Sale of the Hôtel Le St-James properties and assets in Montreal to Le Charles F. Blanc Limited Partnership;
Sale of Montreal insurance brokerages Vézina Assurances Inc. and Vézina & Associés Inc. to Marsh & McLennan Agency LLC;
Acquisition of all shares held by Bell Media Inc. in the capital of Musiqueplus inc., an entertainment company, including buyer financing, by Groupe V Média inc.;
Acquisition of a majority interest in food packaging company Enjay Converters Ltd. by Entrepreneur Capital;
Sale of royalty free music service Premium Beats to Shutterstock;
Sale of Groupe V Média to Bell Média of its general interest TV channel V and its noovo.ca video-on-demand service;
Sale by Entrepreneur Capital to Clearspring Capital Partners of a majority stake in Voyages Traditours, Quebec's largest group tour provider;
Purchase by Contex Group of TC Transcontinental's printed products division including Les Affaires, Les Affaires Plus, Les Événements Les Affaires, Acquizition.biz, Benefits Canada, Avantages, Canadian Investment;
Sale of BKOM Studios by Groupe Tink, a marketing communications and digital solutions company, to its top executives;
Acquisition of all shares of Nobletek B.V. and Nobletek PLM Solutions PVT., technological engineering services companies specializing in aerospace engineering in the United States and India, including buyer financing, by Processia Solutions Inc.
Involvement
Member of the Board of Directors and Executive Committee for the Fondation Jeunes en Tête;
President of the Financial Committee for the Fondation Jeunes en Tête;
President of the Board of Directors and member of the executive committee of Montréal Centre-Ville.