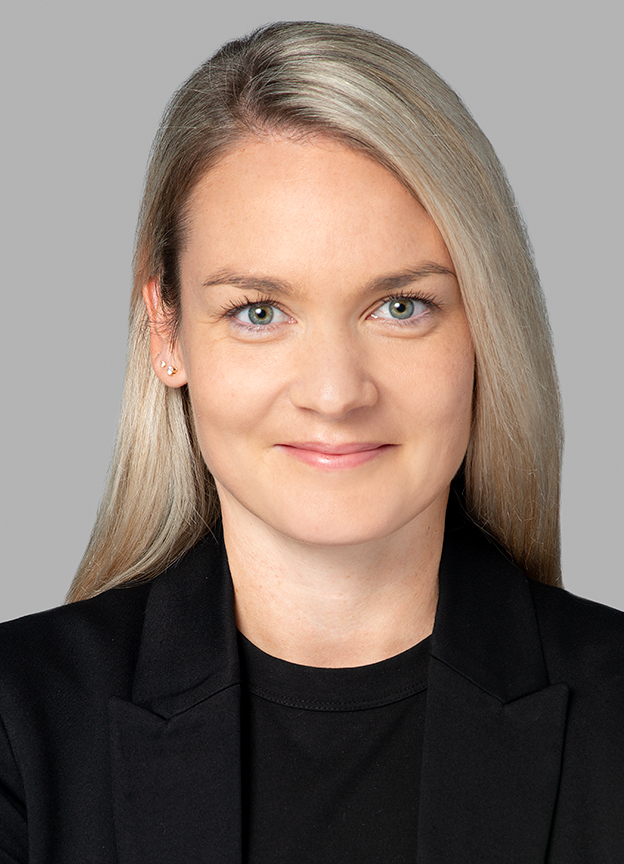 Partner, Lawyer
Isabel Pouliot
Profile
Isabel Pouliot primarily practices civil and commercial litigation, more specifically in shareholder disputes, such as oppression actions and actions for abuse of power or iniquity, as well as litigation to enforce withdrawal of the business, shotgun, non-competition and non-solicitation clauses.
Isabel represents both minority and majority shareholders, as well as companies, in order to ensure that their legal and contractual rights are respected.
Her expertise regularly leads her to appear before the courts to present various extraordinary actions, including applications for safeguard orders and injunctions.
She also practises construction law, in complex cases involving the professional liability of various players in the field. Isabel is involved in large-scale mandates, and stands out for her efficient approach tailored to clients' needs.
Isabel was recently recognized by her peers in the publication Best Lawyers in Canada: Ones to Watch (2022-2023-2024) in Directors' and Officers' Liability.
Education
Called to the Barreau du Québec (2015)
LL.B., international profile, Université Laval (2014)
B.A., Criminology, Université de Montréal (2011)
Recognition(s)
Best Lawyers in Canada : Ones to Watch (2022-2024) - Director and Officer Liability Practice
Faculty of Law's Université Laval (2014) - Honour Roll
Université de Montréal (2009 to 2011) - Dean's List
Representative Work
Favourable representations to have a non-competition clause in a shareholders' agreement declared inapplicable, in the context of a shareholder's withdrawal from the business at the interlocutory stage (9395-3271 Québec inc. v. Fleury, 2023 QCCS 2603);
Represented and initiated a multi-million dollar action on behalf of a group of minority shareholders of a public corporation before the Commercial Division of the Superior Court of Québec in connection with the decisions and actions of a majority shareholder and the board of directors that were adverse to the corporation's interests;
Represented minority and majority shareholders in oppression actions for abuse of power and iniquity and in oppression actions under the Canadian and Québec business corporations acts, including the application of "get out of business" clauses in shareholders' agreements;
Represented a group of architects and the Fonds d'assurance de la responsabilité professionnelle de l'Ordre des architectes du Québec in a multi-million-dollar lawsuit against the general contractor and the professionals responsible for the design and supervision of the work on a major project in Northern Québec;
Represented a general contractor in a multi-million-dollar lawsuit against various parties involved in the construction and design of port infrastructures which were an integral part of a mining project where several technical issues of a geotechnical nature were raised.
Professional Affiliation(s)
Association du jeune Barreau de Québec
Barreau du Québec
Jeune chambre de commerce de Québec
Involvement
Founding member of the Jeunes Influents de Leucan's committee (2018-2019);
Vice President of Le Verger's board of directors (2018-2020).