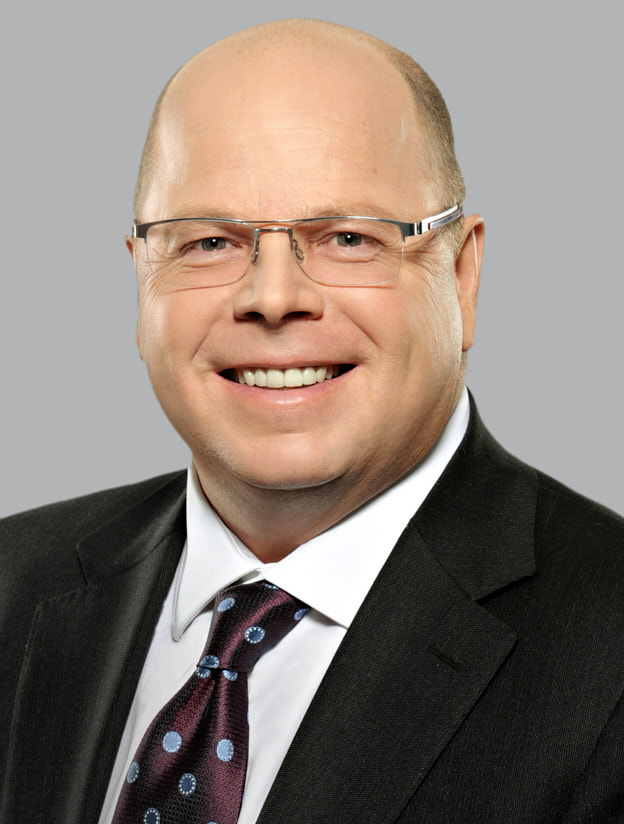 Partner, Lawyer
Gino Martel
Profile
Trusted legal and business advisor, Gino Martel is involved in planning, structuring and completing a wide range of complex and innovative corporate, commercial and tax transactions. Clients in the public and private sectors from various industries have trusted him with their most strategic transactions for over 30 years, including domestic and cross-border mergers and acquisitions, management incentive plans and buy-outs, tax-driven reorganizations, debt and equity financing, succession planning, joint ventures, shareholder disputes and the establishment of international tax structures.
A "lawyer's lawyer" with an entrepreneurial spirit and pragmatic approach, Gino is the go-to person for senior executives, boards, entrepreneurs and general counsels to get the job done. He brings these skills, combined with a deep understanding of market trends, to our clients' deals, strategic alliances and commercial arrangements of all kinds.
Gino's exemplary diligence and efficiency have been consistently recognized by clients and peers in publications such as LMG Life Sciences, Who's Who Legal and Lexpert.
Education
Called to the Barreau du Québec (1986)
LL.L., University of Ottawa (1985)
LL.B., University of Ottawa (1984)
B.Comm., Concordia University (1981)
Recognition(s)
Best Lawyers in Canada (2022) - Corporate Law; Mergers and Acquisitions
Canadian Legal Lexpert: Special edition (2021) - Technology; Health Sciences
Who's Who Legal (2019-2020) - Life Sciences
Canadian Legal Lexpert (2018-2020) - Biotechnology; Corporate Mid-Market; Mergers and Acquisitions
LMG Life Sciences (2013) - Life Sciences
Representative Work
Represented CTI Life Sciences Fund II, L.P. as lead investor in the US$6M Series A-3 preferred share seed financing in Phenomic AI Inc., a Toronto-based company which leverages a computer vision and high content screening platform to develop therapeutic antibodies against cancer and fibrosis;
Counsel to Hypertec, a global provider of end-to-end technologies, in the sale of its data center and colocation services operations to Vantage Data Centers, one of the world's leading hyperscale data center providers;
Represented Klox Technologies Inc. in connection with the establishment of a joint venture company in Ireland with LEO Pharma A/S;
Represented certain shareholders of Hypertec Systems in connection with the buy-out of various shareholders and concurrent financing by F.I.T. Ventures;
Represented sanofi-aventis Canada Inc. in connection with a swap of assets with Johnson & Johnson;
Represented CTI Life Sciences Fund in connection with (a) three separate multi-tranche private placements of $3.2M, $2.5M and $2M principal amount secured convertible debentures of Zymeworks Inc. of Vancouver, the conversion of such debentures into equity, the subsequent rounds of preferred share financings and the initial public offering of Zymeworks Inc., (b) the $10M Series A multi tranche financing of Xagenic Canada Inc. and in the subsequent $20M Series B and $15M Series B-1 multi-tranche financings and convertible debt financing of Xagenic Canada Inc. of Toronto, (c) the series C preferred share financing of Phemi Systems Corporation, (d) the $100M Series B preferred share financing of DalCor Pharmaceuticals Canada Inc. and DalCor Pharma UK Ltd., and (e) the cross-border, tracking share financing of NeurAxon Inc.;
Represented the shareholders of Skyfold Investments Ltd. in connection with the sale of all of the company to dormakaba for a purchase price of $109 million;
Represented Hydro-Québec Production in connection with the acquisition of a 60% interest in the hydroelectric facility located on the Manicouagan River in Quebec from Abitibi-Consolidated Company of Canada, a subsidiary of AbitibiBowater Inc. ($615M);
Represented Enobia Pharma Corp in connection with the negotiation and execution of a Merger Agreement with Alexion Pharmaceuticals, Inc. whereby Enobia was acquired by Alexion for US$1.08B, and in connection with its previous $40.1M Series B financing, US$50M series C financing, US$45M Series C extension financing, US$40M common stock financing and US$20M secured debt financing - Winner of LMG Life Sciences 2013 Award - Canadian Impact Deals of the Year;
Represented the shareholders of Milgram & Company Ltd. in connection with the sale of the company to C.H. Robinson Worldwide, Inc. for a purchase price of approximately $62 million;
Represented the owners of 3 senior residence facilities located in Moncton, New Brunswick in connection with the sale thereof to Moncton Retirement Limited Partnership, indirectly controlled by Hillcore Real Estate Investments Ltd.;
Represented Valeant Pharmaceuticals on its US$3.2B merger with Biovail, Canada's largest publicly traded pharmaceutical company, and on each of its recent $1.5B, $1B and $650M cross-border private placements and on senior secured credit facilities. Also advised on Valeant's acquisitions, through its Canadian subsidiary, of Dr. Renaud Inc and Renaud Skin Care Products Inc, worth $23M, and of Vital Science, Derma Glow and All Healthy Skin, worth $10.5M;
Represented CTI Life Sciences Fund II as lead investor in the US$9.5M series C multi-tranche financing of CellAegis Devices Inc., a Toronto based medical device company;
Acted as Canadian counsel to TerSera Therapeutics LLC in connection with (a) the purchase of the commercial rights to Zoladex® in the United States and Canada from AstraZeneca UK Limited for USD$250M plus certain milestone and royalty fees and (b) the concurrent first lien and second lien financing thereof;
Represented Raymond Chabot Grant Thornton & Co. L.L.P. in connection with the sale of its real estate consultancy services business in the Province of Quebec to Jones Lang Lasalle Real Estate Services, Inc.
Professional Affiliation(s)
Canadian Bar Association
Quebec Bar Association
Association for Corporate Growth Toronto
Involvement
bioMérieux Canada, Inc., secretary and board member;
Loyola Foundation, past board member;
Loyola Alumni Association, past president and board member.