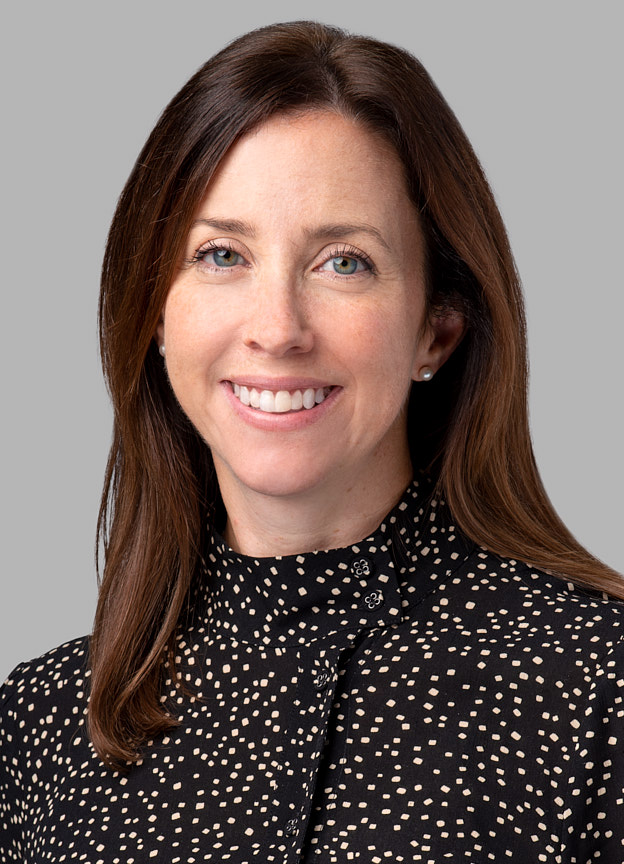 Partner, Lawyer
Geneviève Martin
Profile
Geneviève Martin has a broad transaction-based practice involving all aspects of corporate law, with particular focus on mergers and acquisitions, private equity and corporate finance. In the course of her practice, Geneviève handles major domestic and cross-border transactions, participates in strategic corporate financing and provides advice to clients on all aspects of corporate and commercial law.
Known for her keen business acumen, Geneviève creates and orchestrates tailor-made solutions that directly respond to the client's needs. She is known not only for the quality of her work, but also for her calm demeanor, her efficiency, availability and her skills in client relationship management.
Geneviève helps our clients to complete transactions that often prove to be one of the pivotal moments in their life as entrepreneurs. Having a bachelor's degree in finance, which provides her with a keen understanding of financial and accounting concepts, she quickly grasps the legal and the business issues arising during negotiations, making her a key legal and business advisor who fully understands her client's challenges, needs and expectations.
Geneviève is a member of the board of directors of the Maison de la famille de LeMoyne, a non-profit organization offering various services and programs to families in low-income neighborhoods.
Education
Called to the Barreau du Québec (2010)
LL.B., Université de Montréal (2008)
B. Comm., McGill University (2005)
Recognition(s)
Canadian Legal Lexpert (2022) -

Lawyers to Watch :

Mergers and Acquisitions
Canadian Legal Lexpert (2021) - Rising Star: Leading Lawyers Under 40
Publications
Capsule – module 2 – Mergers & Acquisitions

Collège des administrateurs de sociétés – Fall 2021

"Comment le fait de vendre votre entreprise à vos cadres influencera votre transaction?" (in collaboration with Nathalie Gagnon)

April 2019

"Un notaire peut-il agir comme constituant d'une fiducie entre vifs?" (in collaboration with Julie Loranger)

Entracte, April 2008
Representative Work
Acted on behalf of Meloche Group, a leader in developing and manufacturing aerostructure and aircraft engine components for the aerospace sector, in its acquisition of Hemmingford Aerospace, a key player in the aircraft engine part machining industry, and the setup of a major financing;
Walter Capital Partners in its investment in Lou-Tec;
Acquisition of Processia Solutions Inc. by Atos, a French public company;
Acquisition of CAD Railway Industries, the largest Pan-Canadian, one-stop repair and remanufacturing platform, by Sojitz Group, a Japanese trading company;
Acquisition by a French family-owned company producing bakery products and leader in Europe, of a 50% stake in a Canadian company operating in the industrial bakery sector;
Sale of Abris Tempos to a group of Quebec investors, supported by the Fonds régionaux de solidarité FTQ Laval and Desjardins Entreprises;
Sale of Les Pavages Chenail Inc. to Eurovia SAS, one of the world's leading players in the construction of transportation infrastructure and urban development;
Acquisition of Groupe BMR by La Coop Fédérée;
Sale of RCI environnement's major assets to Waste Management Inc.;
Transfer of The Wawanesa Mutual Insurance Company's entire direct distribution network in Quebec to a group of eleven brokers;
Sale of the Hôtel Le St-James properties and assets in Montreal to Le Charles F. Blanc Limited Partnership;
Acquisition of all shares held by Bell Media Inc. in the capital of Musiqueplus inc., an entertainment company, including buyer financing, by Groupe V Média inc.;
Sale of BKOM Studios by Groupe Tink, a marketing communications and digital solutions company, to its top executives;
Acquisition of all shares of Industries Rondi inc. a plastic injection molding manufacturer, by François Morin and Mimmo Pasqua through one of their companies;
Acquisition of all shares of Nobletek B.V. and Nobletek PLM Solutions PVT., technological engineering services companies specializing in aerospace engineering in the United States and India, including buyer financing, by Processia Solutions Inc.
Involvement
Member of the board of directors of the Maison de la famille LeMoyne
Co-founder of the BCF youth networking committee "Créez votre avenir autrement"