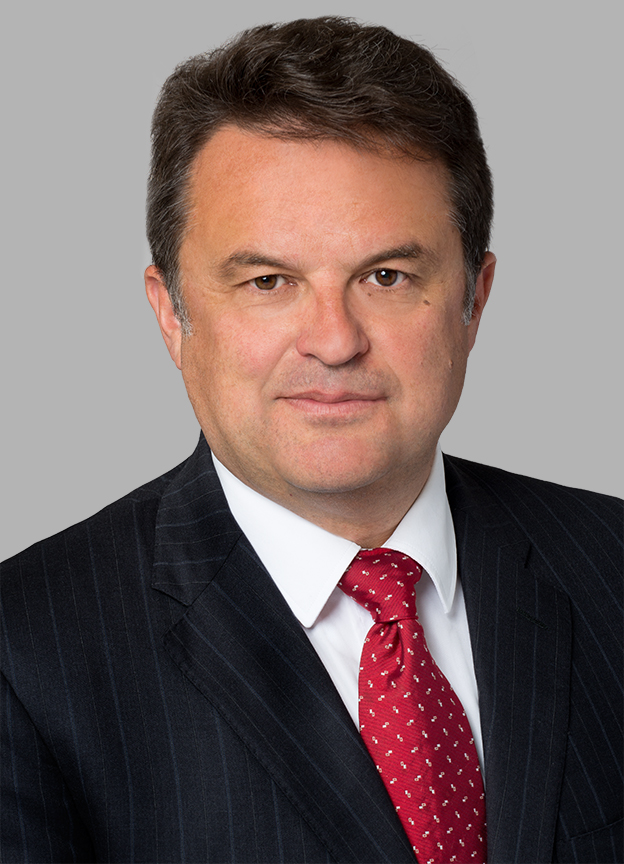 Certified Patent Agent
Franck Tetaz
Profile
Franck Tetaz has been a Certified Patent Agent with BCF's European chapter, BCF Global, since 2019. Based in Lyon, he specialises in intellectual property.
As a recognized professional in the Lyon ecosystem, Franck has successfully assisted several biotech corporations with various phases of the business process, from their creation to initial public offerings to product marketing. He represents corporations who must appear before the European Patent Office and has acquired a great deal of experience in opposition proceedings. Although he is regularly involved in patent disputes, Franck has a background in mediation and prefers non-contentious solutions.
As a doctor of organic chemistry with an extensive professional background, Franck currently advises businesses from a variety of industries, including biotechnology, pharmaceuticals, cosmetics, medical devices, plant breeding and agronomy, clean technologies, chemistry and biochemistry.
When he assists businesses, Franck places a great deal of importance on training representatives on matters related to intellectual property, whether he is working with R&D teams or executives.
In 2014, Franck created an intellectual property advice firm in Lyon to help innovative SMEs develop intellectual property policies on a global scale. Having practised in the industry for many years, he has a great deal of experience with international matters, issues related to inter-company cooperation, and dispute settlements in Europe and North America. He has also been a partner of a leading industrial property advice firm in France.
Education
European Patent Agent (1994)
Industrial Property Counsel, France (1994)
CEIPI diploma, Patents and Trademarks, Université Robert Schuman, Strasbourg, France (1993)
Doctorate, Chemistry, Université Joseph Fourier, Grenoble, France (1988)
Publications
« Quelle stratégie pour les acteurs de la chimie verte? »

Formule Verte-Hors-série-novembre 2012

« Les Chinois sont en train de s'approprier la propriété intellectuelle »

Innovation et Industrie, March 2011

« Propriété Industrielle: la Chine face à ses vieux démons »

L'Usine Nouvelle, interview by Ana Lutzky, February 15, 2011

« Propriété Industrielle: la Chine face à ses vieux démons »

Pharmaceutiques, interview by Emilie Li Ah Kim, February 2010
Representative Work
Drafting, filing, and prosecuting patent applications for our clients in the biotechnology, pharmaceutical, cosmetic, medical device, plant breeding and agronomy, and organic and inorganic chemistry industries;
Implementing intellectual property asset protection and enhancement strategies;
Providing advice and assistance regarding licence negotiations and other agreements between parties;
Evaluation of intellectual property assets (representing the buyer) and preparation of intellectual property assets (representing the seller) as part of due diligence;
Analysis of intellectual property assets in the context of financing and investment;
Helping start-ups devise strategies to protect their intellectual property assets;
Analysis of patentability;
Analysis of freedom to operate;
Planning and preparing intellectual property assets in an initial public offering;
Oppositions and disputes.
Professional Affiliation(s)
European Patent Institute
European Patent Office
Member of the AIPPI and the GRAPI
Involvement
Franck runs a one-day training about North American patents titled, "Le Brevet US" (U.S. Patent Law) at Centre Paul Roubier in Lyon