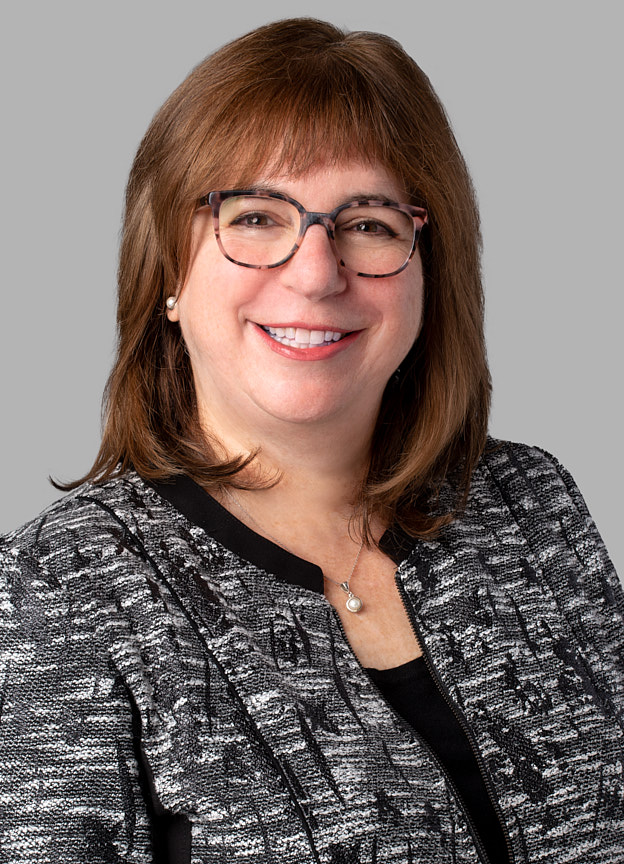 Senior Patent Agent
Emma Saffman
Profile
Emma Saffman is an experienced patent agent specializing in intellectual property since 2000. She practices in all areas of the life sciences, chemistry, and medical devices, with a broad range of experience in Canadian, U.S., and foreign patent prosecution, strategic IP portfolio development and management, patentability and freedom-to-operate analysis, opinions, due diligence evaluations, and litigation support.
Emma has particular expertise in pharmaceuticals, biotechnology, bio-organic chemistry, green chemistry, diagnostics, therapeutics, vaccines, nutraceuticals, functional genomics and proteomics, medical devices, and clean technologies. She has represented a comprehensive range of clients from individuals to multinational corporations, including start-ups, early-stage ventures, universities, research organizations, and pharmaceutical companies.
Prior to joining private practice, Emma was Director for Intellectual Property at Neurochem Inc., where she was responsible for managing and maintaining the company's patent and trademark portfolios worldwide.
Emma lectures regularly at the McGill/IPIC "Understanding Patents" Course in Montreal, and is frequently invited to speak at local and international conferences on various Intellectual Property topics. Recently, she was an invited speaker at the annual LifeSciences UK Patent attorney conference (CIPA), and she contributed to a book chapter on patent practice in "Life Sciences Law in Canada" (a Carswell publication).
Education
Patent Agent Registration: Canada, U.S. (2004, 2005)
Ph.D., Biochemistry, Stanford University (1993)
B.S., Molecular Biophysics and Biochemistry, Yale University (1986) (summa cum laude, Phi Beta Kappa, with Distinction in the Major)
Publications
"Germline development in vertebrates and invertebrates"

Saffman, E.E. and Lasko, P. 1999. Cellular and Molecular Life Sciences 55: 1141-1163. (literature review)

"Premature translation of oskar in oocytes lacking the RNA-binding protein Bicaudal-C"

Saffman, E.E., Styhler, S., Rother, K., Li, W., Richard, S., and Lasko, P. 1998. Molecular and Cellular Biology 18: 4855-4862

"Localized Bicaudal-C RNA encodes a protein containing a KH domain, the RNA binding motif of FMR1"

Mahone, M., Saffman, E.E., and Lasko, P.F. 1995. EMBO Journal 14: 2043-2055

"A differential response element for the homeotics at the Antennapedia P1 promoter of Drosophila"

Saffman, E.E. and Krasnow, M.A. 1994. Proceedings of the National Academy of Sciences USA 91: 7420 – 7424

"Transcriptional activation and repression by Ultrabithorax proteins in cultured Drosophila cells"

Krasnow, M.A., Saffman, E.E., Kornfeld, K., and Hogness, D.S. 1989. Cell 57: 1031-1043
Conferences
2018

"Intellectual Property for Healthcare: Building a Healthy Portfolio", Nova Scotia Health Authority, Innovation Rounds

2018

"Intellectual Property for Medical Devices and Digihealth", Innovacorp IP Workshop

2018

"Canadian Life Sciences Patent Practice: A Goose-Eye View", Annual Life Sciences Conference of the Chartered institute of Patent Attorneys (UK)

2018

"Protecting Your (AI) Intellectual Property", British-Quebec Business Coalition's Symposium on How IP is Changing the Way We Do Business

2018

"International IP Strategies for Protecting Your Biotechnology", BioConnect Symposium

2018

"Introduction to IP", Lecture Series at the McGill University Health Center

2016

"Medical Devices IP: Lesions Learned, Ablated and Avoided", Medical Devices Centre for Commercialization

2016

"Growing Abroad: Tax and IP Considerations", British-Quebec Business Coalition

2015

"Developing a Patent Portfolio Attractive to Investors", Innovacorp's Business over Breakfast

2015

"A View from the North: Recent Developments in Canadian Patent Practice"

2015

"Patent Law in Light of the Comprehensive Economic and Trade Agreement (CETA)", The Knowledge Group Webinar

2013

"Practical Advice after the U.S. Supreme Court Decision in Myriad", ACCT Innovation Conference

2013

« From Researcher to Patent Agent: An Introduction to IP », Survival Skills for Scientists Workshop, École de technologie supérieure

2013

« CIHR's Proof-of-Principle Program », New Investigator Forum, CIHR Institute of Infection and Immunity
Professional Affiliation(s)
Fellow, Intellectual Property Institute of Canada (IPIC) (Member since 2005)
American Intellectual Property Law Association (AIPLA) (Member since 2008)
Canadian Institute For Health Research, Proof-of-Principle Grant Peer Review Committee (Member since 2009)
Involvement
Chair, IPIC Intellectual Property Courses (2014-2018);
Director, McGill University's Understanding Patents Course (2011-2013);
Lecturer and Tutor, McGill University's Understanding Patents Course (2007-present);
IPIC Patent Agent Training Course Committee (2007-2013);
IPIC-CIPO Joint Liaison Committee - Patents (2007-2011);
IPIC Technology Transfer Committee (2013-2014).