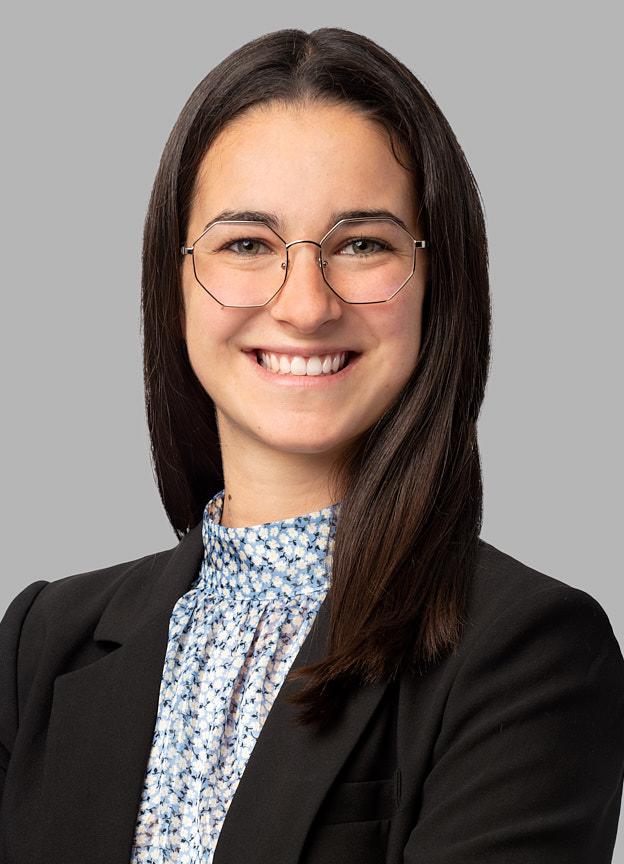 Lawyer
Élodie Gagnon
Profile
Élodie Gagnon joined BCF as a student in the summer of 2021 and is pursuing her career as a lawyer in our commercial law group practicing mainly in corporate mergers and acquisitions. Her thoroughness and curiosity make her a highly valued member of the team.
Élodie is particularly active in the recruitment of new talents for BCF and in its outreach.
Before starting her law studies, she began her university career with a certificate in psychology. Élodie has stood out for her academic excellence, receiving numerous awards, including being named to the Université de Montréal's undergraduate honour list.
Education
Barreau du Québec (2022)
Bachelor of Laws (LL.B.), Université de Montréal (2021)
Certificate in Psychology, Université de Montréal (2018)
Recognition(s)
Faculté de droit of l'Université de Montréal (2021) - Undergratuate honor list
Justice participative (2021) - Bourse d'excellence
Faculté des arts et des sciences de l'Université de Montréal (2018) - Mention d'excellence
Finalist Governor General's Academic Medal (2015)
Representative Work
Acted on behalf of the shareholders of Armoires Cuisines Action in connection with its sale and partnership with an investor group led by Champlain Financial Corporation.
Professional Affiliation(s)
Barreau du Québec
Association du Jeune Barreau de Montréal (AJBM)