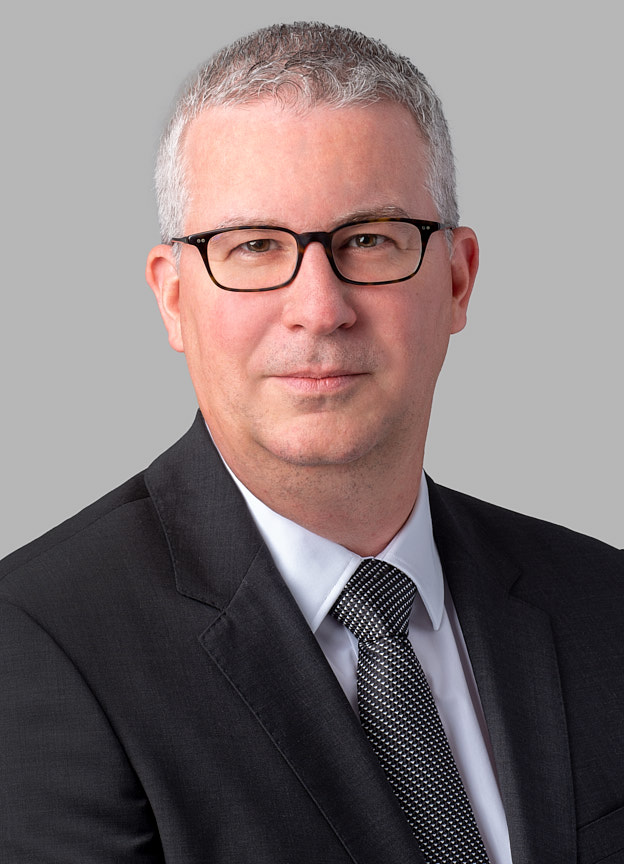 Partner, Patent Agent
Dominic Goudreault
Profile
Recognized for his global vision and solid track record, Dominic Goudreault is a major asset to BCF's Patents group. With a background in mechanical engineering, he assists companies worldwide, including many in the manufacturing sector, in managing their intellectual property. He has particular expertise in the areas of land and marine vehicles, aeronautics, engines and hydraulics.
His extensive experience as a patent agent, particularly for Bombardier Recreational Products, allows him to fully understand the reality, needs and constraints of our clients and to offer them an adapted strategy that takes their unique ecosystem into account. His detailed knowledge of mechanical engineering enables him to quickly understand the nature of our clients' inventions. From preparing Canadian, American and foreign patent applications and presenting industrial designs, to evaluating new technologies and managing patent portfolios, Dominic is a leading expert in his profession.
A member of the Ordre des ingénieurs du Québec and the Intellectual Property Institute of Canada, Dominic is a certified patent agent in Canada and the United States. This allows him to represent clients on both sides of the border.
Education
United States Patent Agent (2003)
Canadian Patent Agent (2002)
McGill University, B. Sc. (Mechanical Engineering) (2000)
Recognition(s)
IAM Patent 1000 (2020-2022) - Recommended Individual
Representative Work
Preparing and prosecuting patent applications for many multinational companies in the fields of vehicles, engines and aerospace;
Managing patent portfolios of various companies;
Preparing and prosecuting industrial design applications for companies in various fields including vehicles, fashion, and electronics;
Assisting small and medium size companies in implementing in-house procedures relating to intellectual properties;
Assisting companies in obtaining financing from various programs in relation to their intellectual property.
Professional Affiliation(s)
Intellectual Property Institute of Canada
Ordre des ingénieurs du Québec