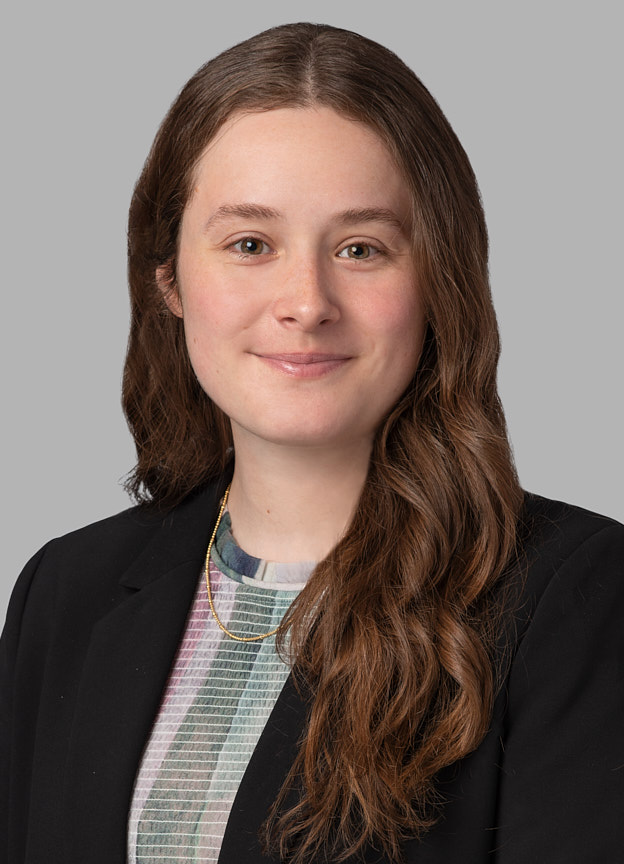 Lawyer
Ariane Boyer
Profile
Passionate and rigorous, Ariane Boyer distinguishes herself for her social skills and her sense of initiative. A graduate of the Université de Montréal, she initially joined the litigation group to complete her articling term and currently works in civil and commercial litigation as a lawyer. Ariane was able to put her interest in litigation to the test prior to her articling period during a mock trial in Technology Law, as well as in the Pierre-Basile-Mignault in-house Moot Court Competition.
As a proud ambassador of the firm since 2020, Ariane is deeply involved in the office's social life. She contributes to BCF's reputation by participating in various recruiting events and by hosting the highly coveted BCFemmes panel.
At the Université de Montréal's Faculty of Law, she has held several key positions in faculty life, including that of Vice-President of Internal Affairs of the student association for the 2020-2021 year. It was during this mandate that Ariane set up the first Semaine de l'implication féminine de l'Université de Montréal, in collaboration with five committees. This project earned her two involvement scholarships, as well as the Local Laureate Award in the University category by the Défi OSEntreprendre.
Education
Barreau du Québec (2022)
Law Degree, Université de Montréal (LL.B.) (2021)
Recognition(s)
FAÉCUM (2021) - Bourse d'implication étudiante
COOP Droit de l'Université de Montréal (2021) - Bourse pour le leadership coopératif
Défi OSEntreprendre (2021) - Lauréate locale Catégorie Universitaire
Faculté de droit de l'Université de Montréal (2018) - Bourse d'excellence
Bourse d'étude pour l'implication bénévole et l'excellence académique (2018)
Bourse Coopérative Odyssée pour l'excellence et l'engagement communautaire (2018) - Graduate
Publications
"Commentaire sur la décision F.N. c. Epic Games Canada – La preuve embryonnaire est-elle suffisante pour établir prima facie une apparence sérieuse de droit ?"

in collaboration with Audrée Anne Barry, Repères, juillet 2023

"Commentaire sur la décision Option Consommateurs c. Nippon Yusen Kabushiki Kaisha (NYK) – La Cour supérieure refuse une demande de suspension dans un cadre multiterritorial, suscitant ainsi l'éternel « débat national »"

in collaboration with Shaun Finn, Repères, November 2022
Involvement
Co-coach of the McGill University team for the 2023 Winkler Class Actions Moot Competition
Mentor for the Course aux stages (2020-2022)
Vice-President, Internal Affairs, Association des étudiant.e.s en droit de l'Université de Montréal (2020-2021)
Vice-President Careers, Comité des Arts de la Faculté de droit de l'Université de Montréal (2019-2020)
Editor-in-Chief, Journal Le Pigeon Dissident (2019-2020)