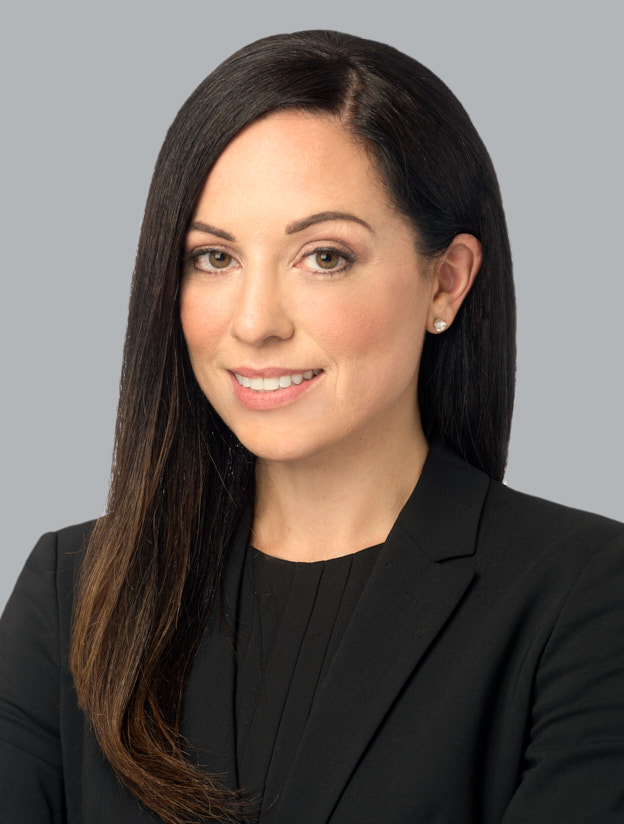 Partner, Lawyer
Annie Gauthier
Profile
Annie Gauthier specializes in business law, mergers and acquisitions, and corporate law, and is one of the most respected lawyers in the field of technology and life sciences, and more specifically in the pharmaceutical industry.
With over 15 years' experience, Annie has practised with a nationally and internationally renowned law firm and worked on highly complex major transactions in addition to becoming one of the leading licensing experts in Canada.
Before joining BCF, Annie was Director, Transactions at Pharmascience, the largest employer in the pharmaceutical industry in Quebec. Working at this generics giant for over two years gave her inside understanding of the industry and an opportunity to conduct transactions on every continent. This experience makes her a top strategic advisor for our clients.
Annie is actively involved with her peers and her community, and was also the President of the Montreal chapter of the Licensing Executives Society for over five years before becoming a member of the board of directors for the North American region of the organization from 2016 to 2019. In 2014, she co-founded L'étoffe du succès Montréal, an organization dedicated to helping women that is affiliated with Dress for Success Worldwide, where she still serves on the board of directors and as Vice-President.
Education
Called to the Barreau du Québec (2002)
B.C.L./L.L.B., McGill University (2000)
B.C.L./L.L.B., National University of Singapore (2000)
Recognition(s)
Canadian Legal Lexpert : Special edition (2022) - Technology and Health Sciences
Canadian Legal Lexpert (2022) - Life Sciences and Healthcare
Representative Work
Represented Cosmo Pharmaceuticals N.V. (SIX: COPN, XETRA: C43), a pharmaceutical company focused on developing and commercialising products to treat dermatological conditions and gastro-intestinal diseases, and 3SBio (1530.HK) in connection with the signing of a License Agreement for Winlevi® (clascoterone cream 1%) in Mainland China, Taiwan, Hong Kong and Macao;
Represented Baylis Medical Company Inc. and its shareholders, in connection with the sale of the company's cardiology activities to Boston Scientific Corporation for USD$1.75 billion and carve-out of its DMS business;
Represented Crescita Therapeutics Inc., a growth-oriented, innovation-driven Canadian commercial dermatology company, and Egis Pharmaceuticals PLC, a leading generic pharmaceutical company in Central Eastern Europe, member of the Servier Group, an international pharmaceutical company with headquarters in France, in the conclusion of an exclusive commercialization and development license agreement for the exclusive rights to the topical anaesthetic cream Pliaglis®, in Hungary, Bulgaria, Czech Republic, Slovakia, Poland, Russia, Latvia and Lithuania;
Represented Crescita Therapeutics Inc., a growth-oriented, innovation-driven Canadian commercial dermatology company, in its exclusive commercialization and development license agreement, together with a long-term supply agreement, with Croma Pharma GmbH, a globally acclaimed pharmaceutical company for the rights to commercialize Pliaglis® in nine countries namely Germany, the United Kingdom, Ireland, Switzerland, Brazil, Romania, Belgium, the Netherlands and Luxembourg;
Represented Klox Technologies Limited, in the conclusion of an exclusive global licensing agreement (excluding the People's Republic of China) for the development and commercialization of Klox's fluorescent light energy products in animal health by Vetoquinol S.A.;
Represented CTI Life Sciences II as lead investor in the $10 million Series A multi-tranche incorporation and financing of Find Therapeutics Inc. and its acquisition of the assets of Peptimimesis S.A. and the option for an innovative transmembrane peptide technology with the University of Illinois;
Represented Groupe Delom Inc. direct and indirect shareholders in the sale of all issued and outstanding shares to Wajax Corporation. Pursuant to the share purchase agreement between Wajax, Delom and Delom's direct and indirect shareholders, the shares' total purchase price was $51,8M, of which the amount of $2,0M was subordinated to achieve certain performance targets subsequent to closing;
Represented Crescita Therapeutics Inc., a Canadian commercial dermatology company with a portfolio of non-prescription skincare products and prescription drug products for the treatment and care of skin conditions, diseases and their symptoms, in the reacquisition of the worldwide rights to PliaglisTM from Galderma S.A. and the entering into of a commercialization license agreement with Cantabria Labs for the exclusive rights to manufacture, sell and distribute PliaglisTM in Italy, Portugal, France and Spain, and supply PliaglisTM in other territories of the world, in consideration of a $3.8M upfront payment, double digit royalties on net sales and milestones related to the launch and sales performance of PliaglisTM in such territories.
Involvement
Member of the Board, Institute for Research in Immunology and Cancer – Commercialization of Research;
Founding member, member of the board and Vice-President, Dress for Success Montréal;
Member of the Board, Licensing Executives Society (U.S.A. and Canada), Inc.;
Program Director, Understanding Patents Program, McGill University, 2007-2009.