Executive Summaries
Mar 6, 2019
Let's Make It Clear and Simple (Part 2): Current and Future Official Trademark Renewal Fees and Renewal Term in Canada
By Johanne Auger, Partner and Trademark Agent, and Frédéric Dionne, Partner and Trademark Agent
A lot has been said and written, but let's make it clear and easy to refer to. Below you will find a table outlining what are the current and future official trademark renewal fees and renewal term in Canada: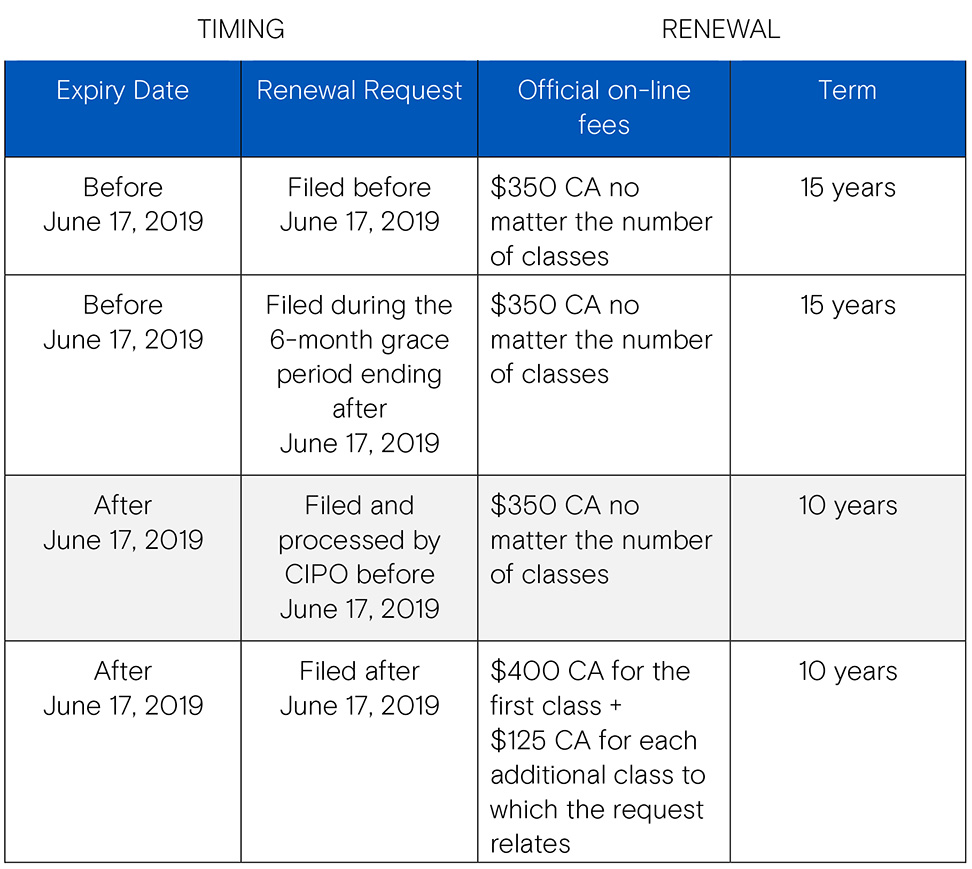 In light of the above, it is worth renewing Canadian multi-class registrations before June 17, 2019 to avoid additional official renewal fees. The renewal request must however have been dealt with by CIPO before June 17, 2019. Acting sooner than later is therefore recommended.
Navigating across the numerous significant amendments to the Canadian Trademarks Act which will come into force in June next may not be the easiest thing. Our team will be pleased to assist you establishing the most efficient trademark protection strategy for Canada.
For further information, please contact Johanne Auger or Frédéric Dionne who will be pleased to assist you with your trademark needs in Canada.