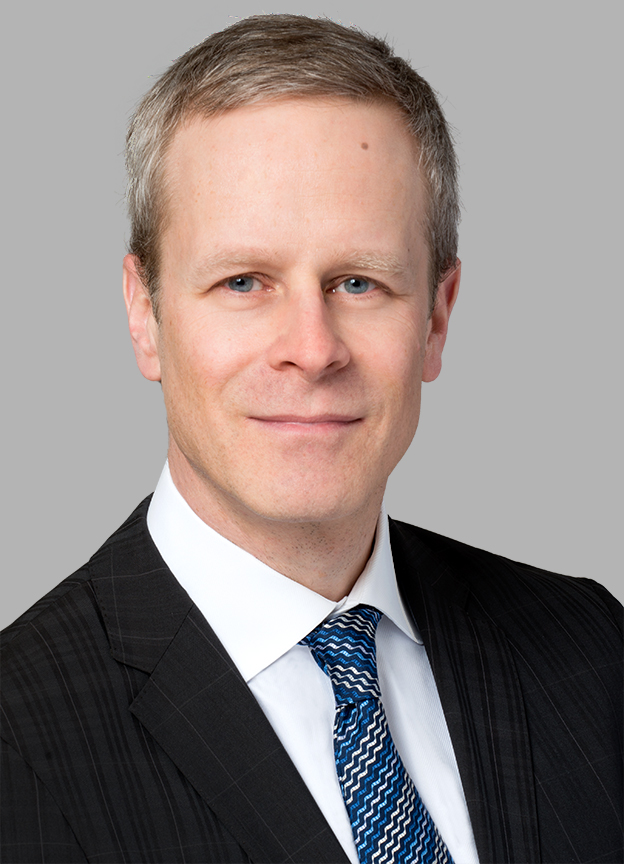 Partner, Lawyer
Jocelyn Auger
Profile
Jocelyn Auger advises technology companies and start-ups on commercialization, intellectual property protection, financing, privacy and data protection as well as cybersecurity. With over twenty years of experience as a business executive and lawyer, he combines a detailed knowledge of law with a deep understanding of the realities, challenges, and dreams of innovative companies.
A member of BCF from the early days, Jocelyn spent nearly five years starting in 2008 as Vice President, Legal for Enerkem, a fast-growing energy technology company. There, he gained a different perspective and new experience in practising law. Since returning to the firm, he assists our clients with licensing, joint ventures, corporate finance, mergers and acquisitions, and various business transactions.
Jocelyn's expertise and experience also are a valuable asset in the deployment and success of BCF Imagine, a support program for innovative start-ups of which he is co-manager, and BCF Ventures, a venture capital fund aimed at financing start-ups at the pre-seed stage.
Jocelyn Auger serves as Honorary Consul of Sweden in Montreal.
Education
Called to the Barreau du Québec (1997)
LL.M., European Academy of Legal Theory, Belgium (1997)
LL.B., Université de Sherbrooke (1995)
Recognition(s)
Best Lawyers (2021) - Information Technology Law
Publications
"Did I agree to that? ‐ Québec Court Rules Out Common Practice of Unilateral Contract Amendment"

(2005‐06) 6 Internet and E‐Commerce Law in Canada 50

"From Intellectual to Economic Capital : Valorization of Scientific Knowledge"

Université de Sherbrooke, 2005 [In French]

"Commercial Arbitration: A Good Way to Resolve Conflicts?"

Réseau interlogiQ, March 2005 [In French]

"Free Software: It Is Important Not to Confuse Free and… Free!"

Réseau interlogiQ, December 2004 [In French];

"Sigh of Relief Among Internet Service Providers"

Réseau interlogiQ, September 2004 [In French]

"Outsourcing Contracts"

Published in SphèreIT, Réseau interlogiQ, 2004 [In French]
Conferences
February 2013

"Intellectual Property Due Diligence in Financing Transactions", FORPIQ

November 2006

"Software‐as‐a‐Service: What Does It Change From a Legal Standpoint?", Canadian IT Law Association

June 2006 [In French]

"Open Source Software Licenses", University of Montréal

April 2006

"Intellectual Property and Technological Transfers" and "Contractual practices", Seminar to MBA program, University of Quebec in Montreal (UQAM) [in French]

March 2006

"Different Methods of Software Commercialization and their Impact on Licence Agreements", Canadian Institute, Montreal [in French]

2005 ‐ 2008

"Software Protection", Seminar to the Microprogram in Improvement of Research Skills, Engineering School, University of Sherbrooke [in French]

February 2006

"E‐mail fraud: Are there Effective Legal Means to Block Them? or Can Anyone Remember the Time When it Was Actually Fun to Receive e‐Mails?", Insight, Montreal [in French]

September 2005

"Success Factors for Developing Your Outsourcing Activities", Insight, Montreal [in French]

June 2005

"Adopting the Best Drafting Techniques for Your Licence Agreements", Canadian Institute, Montreal [in French]

February 2005

"Information Technology Outsourcing Agreements", interlogiQ network [In French]