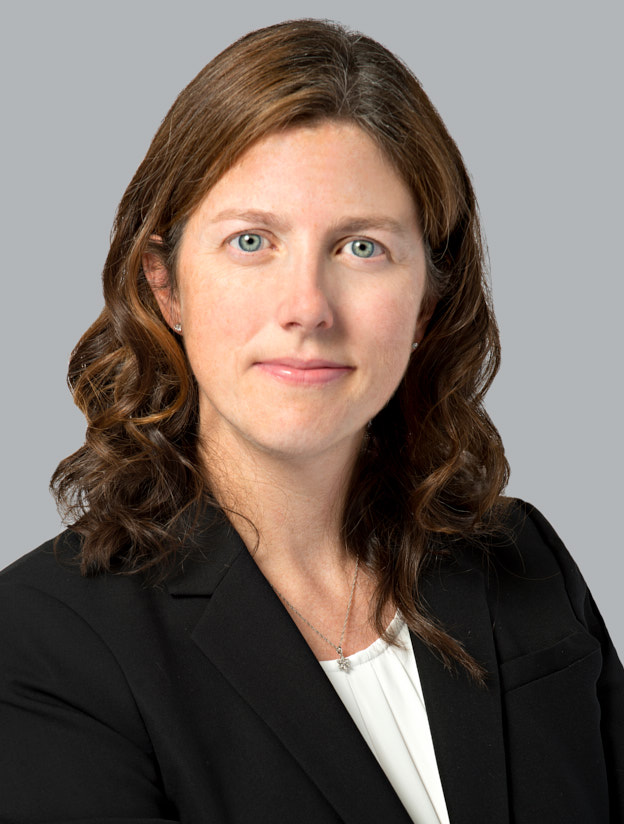 Partner, Lawyer
Geneviève Beaudin
Profile
Geneviève Beaudin is a member of BCF's Labour and Employment Law group.
As part of her practice, Geneviève advises and represents companies at the provincial and federal levels, namely in their individual and collective working relationships. In this role, she handles cases involving grievance arbitration, human rights, labour standards and access to information.
Geneviève has gained considerable experience in group benefits and retirement plans, as well as in judicial reviews.
She also has sound experience in the drafting of opinions, arguments, and memoranda in the context of labour and employment disputes.
Geneviève represents companies before various tribunals including arbitration panels, administrative tribunals, and the courts. She also acts for them in mediation proceedings.
She has also co-authored the École du Barreau publication, Droit du travail (Collection de droit) for several years. As an excellent communicator, she also teaches labour and employment law at the École du Barreau.
Education
Called to the Quebec Bar (2002)
LL.B., Osgoode Hall Law School – York University York (2001)
LL.B., Université de Montréal (2000)
Publications
École du Barreau book, Droit du travail – Collection de droit

Book - Co-author and coordinator of the annual update since 2007 (Les Éditions Yvon Blais)

"Les frontières entre la vie privée et la vie professionnelle : revue jurisprudentielle,"

Other publications – co-authored with Stéphane Fillion, Les Cahiers de droit, Les transformations du travail et la protection du salarié, Université Laval Faculty of Law, volume 54, issues 2-3, June-September 2013, p. 255-275, 2013

Amendments to the Labour Standards Act: overview of the bill

2018

Provincial Elections: The Polls Are Opening

2018

Federal employers – introduction of a bill in an effort to prevent harassment

2017

Merry Christmas #MeToo

2017

St. John the Baptist Day – a Primer on Employers' Obligations

2017

Christmas Presents and Bonuses for Your Employees: Can the Employer Be Less Generous Than Santa?

2016

Suspension of Arbitration Hearing Pending a Court Decision on the Constitutionality of Bill 15: Two Contradictory Decisions

2016

Different Pension and Benefit Plans Depending on Employees' Hiring Date

2016

The Quebec Superior Court Stresses the Importance of Communications with Employees Concerning Their Pension Plan in a Class Action Against IBM

2016

Quebec's Bid to Reform Municipal Pension Plans Will Have to Wait for the Superior Court to Determine the Validity of Bill 15

2016

The Company Christmas Party – What Are the Employer's Obligations?

2015

Introduction of the Administrative Labour Tribunal and of the Commission des normes, de l'équité, de la santé et de la sécurité du travail

2015

Quebec Court of Appeal Decision on Pension and Benefits Plans

2015

10 HR Resolutions for a Successful 2015

2015

Office Christmas Parties and Social Media: When the Friends of my Friends … Are Not my Friends!

2014

Human Resources Management in the Era of Social Media

2014

Is Absenteeism Making you Ill?

2014

St. John the Baptist Day – a Primer on Employers' Obligations

2014
Representative Work
Advise businesses on labour and employment law;
Counsel companies in grievance arbitration;
Counsel companies in judicial review or appeal;
Advise companies on imposing disciplinary and non-disciplinary measures;
Advise companies on psychological harassment;
Counsel companies on benefit and retirement plans;
Advising businesses on human rights and freedoms;
Counsel businesses on privacy and access to information;
Drafting of legal opinions and memoirs;
Counsel companies during mediation, conciliation or CRA processes.
Conferences
Geneviève regularly speaks at various conferences on labour and employment law, especially regarding labour standards, non-competition and non-solicitation clauses, the impact of cannabis legalization, the use of technology in the context of employment, etc
Professional Affiliation(s)
Involvement
Geneviève teaches Labour Law at l'École du Barreau;
She is involved with children's development organizations. She is currently a board member of the Camp Mariste summer camp.