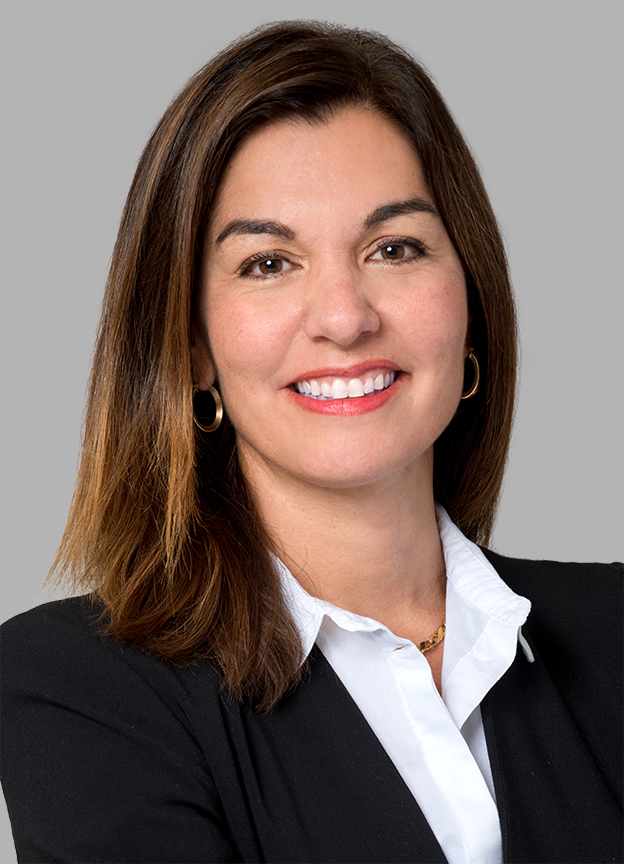 Partner, Lawyer
Dominique Babin
Profile
Dominique Babin is a partner in our Business Law group. She focuses her practice on business transactions, international trade and compliance matters, mainly in the life sciences sector and innovative manufacturing companies.
Her broad experience and versatility have led her to develop a keen interest in structuring and implementing complex industrial projects and partnerships, often in a cross-cultural environment. She also acts as a trusted legal advisor to long-term clients in various industries. In addition to her law firm experience, Dominique has held a senior position with a US defence contractor, where she oversaw several major international industrial projects in a highly regulated environment.
Dominique uses her negotiation skills and experience to successfully oversee cross-border manufacturing, supply and distribution arrangements, joint ventures, strategic alliances and related financing and investment agreements on behalf of our clients. She is responsive, reliable, efficient and thorough, and she excels at finding practical and creative solutions that she expresses in clear legal terms. She promotes a collaborative and constructive approach while keeping our clients' objectives in mind.
Dominique holds a Master's degree in comparative law with a major in intellectual property and international trade from McGill University. She is a regular speaker on cross-border transaction issues and is also a mediator certified by the Barreau du Québec in commercial matters. She acts as Vice President of the board of the École des entrepreneurs du Québec and President of its governance committee.
Dominique is also a member of the BCF Board of Directors.
Education
LL.M. (Comparative Law), McGill University (2000)
Called to the Barreau du Québec (1998)
LL.B., Université Laval (1996
Recognition(s)
Canadian Legal Lexpert (2021-2023) - Corporate Commercial Law
Best Lawyers (2021-2023) - Biotechnology; Corporate Law; Mergers and Acquisitions Law; International Trade and Finance Law
Canadian Legal Lexpert: Special edition (2021, 2023) - Technology and Health Sciences
Publications
Changes to ITAR: A Shift Away from the "Place of Birth"

Standard article published in the American Bar Association's 2012 The International Lawyer (TIL).

The Canadian Pharmaceutical Patent Regime in the World Trading System

Master Thesis, 200, McGill University, with honors
Representative Work
Represented Chantiers de Chibougamau in the negotiation of joint ventures with the Cree community;
Represented Bastos in a project for the manufacturing of cigarettes for Imperial Tobacco;
Represented IEC Holden for a major manufacturing and supply contract for generators, from its Mexican plant;
Represented Anatis Bioprotection in negotiating strategic distribution agreements in North America for biopesticides;
Represented an innovative manufacturer in the negotiation of agreements for the supply of medical ventilators for the Covid pandemic;
Represented Saco Technologies in the negotiation of equipment sale contracts and related arrangements with MSG (Madison Square Garden) for immersive stadiums and venues;
Represented Diebold, a US manufacturer of teller machines (ATMs), in the drafting, negotiation and implementation of strategic supply agreements with Canadian financial institutions;
Represented and advise large pharmaceutical and technology companies in the drafting, negotiation and implementation of various commercial agreements in Canada and on compliance matters;
Advised innovative manufacturers in ensuring compliance with export controls and economic sanctions;
Represented Annexair in negotiations with industrial partners and for the financing of its plant in Drummondville;
Represented Hewitt in connection with the acquisition several distribution businesses in Canada;
Represented Watch4Net in connection with the sale of its shares to EMC2;
Represented Sanofi Canada in a complex commercial transaction with Johnson & Johnson for the purchase and sale of lines of products and related assets;
Represented the World Federation of Hemophilia on various commercial, corporate and compliance matters;
Represented Eacom Timber Corporation and Tembec for the establishment of co-generation partnerships with Northern Quebec local communities
Represented CFR Pharma (Chile) in the subscription of shares of Uman Pharma;
Represented Telesystem and other shareholders for the sale of Plexo inc. (network of private medical clinics) to Groupe Medisys.
Negotiated a Joint Venture with a Chinese partner for a specialized manufacturer in the marine industry;
Represented a specialized manufacturer for a strategic alliance with BAE, Thales, Raytheon for the construction of U.K. aircraft carriers and for the supply of marine equipment to governmental entities in Canada and abroad.
Conferences
2018

Presentation at the Forum on U.S. Export & Re-Export Compliance for Canadian Operations

2016

Presentations on export controls to various institutional investors

2015

Panellist American Bar Association, Section of International Law – Managing Cross Cultural Fires between Asian and Western Cultures

2017

Presentation on the Access to Information Act to managers in the pharmaceutical industry

2015

Presentation on intellectual property instruments and commercial exploitation agreements at the Université de Sherbrooke

August 2015

Export compliances, Centre de recherche industrielle du Québec (CRIQ)

2014

Panellist American Bar Association, Section of International Law - Global Trade in Counterfeit Parts – Issues and Solutions

May 30th 2013

Presentation on the United Nation's Convention on international commodity sales, Barreau du Québec Convention, in collaboration with the American Bar Association, Montreal

September 2012

Contracting with Québec Companies, Sommet Chaîne Mondiale d'approvisionnement dans l'aérospatiale

February 2012

Contrôles à l'exportation et projets d'infrastructure en TI, Association des Conseillers juridiques d'entreprise

December 2011

Canadian and U.S. Export Controls: U.S. Aerospace Trade Mission, Arizona, Connecticut and Virginia

May 2011

Canadian and U.S. Export Controls: What you Need to Know, in collaboration with Thomas Jones (Canadian Export Consulting Services), U.S. Aerospace Supplier Mission to Canada

March 2011

Transactions commerciales et technologies: une vérification diligente pragmatique, in collaboration avec Alexandre Baril (Deloitte), Francis Gingras (Telus) and François Lajeunesse (Bell), Heenan Blaikie's Information Technology group's luncheon seminar series

Juin 2007

Technology IP Due Diligence: Examining and Drafting Licenses to Effectuate Business Objectives, American Conference Institute

Février 2005

Les licences informatiques : Marchés Canada/État-Unis, Chaire L.R. Wilson sur le droit des technologies de l'information et du commerce électronique
Involvement
École des entrepreneurs du Québec – Board of directors and president of the Governance Committee;
American Bar Association – Organising Committee of the Montreal annual conference in 2015.