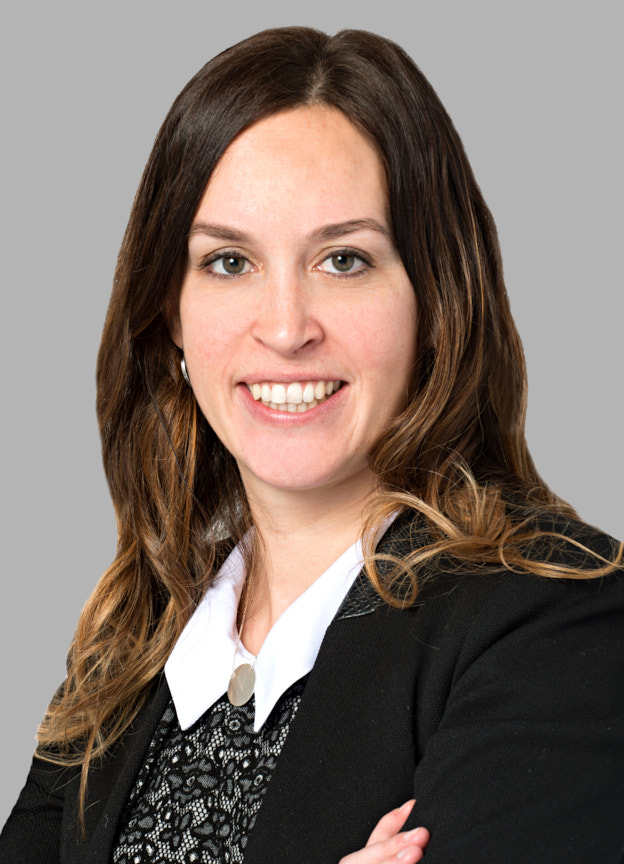 Partner, Lawyer
Claudia Parent
Profile
Since 2007, Claudia Parent has represented employers in labour and employment law matters before the courts (first instance, judicial review and penal matters) and administrative tribunals (arbitration boards, TAT and CAI). Her practice covers all aspects of labour and employment law, including occupational health and safety, labour standards, charters, access to information, enforcement and the interpretation of collective agreements.
Claudia also advises employers regarding individual and group work relations for businesses under both federal and provincial jurisdiction. She also regularly drafts employment contracts, legal opinions and proceedings, talks and training materials.
Claudia has particular expertise in corporate criminal liability, business transfers and labour disputes. Her extensive knowledge about psychological harassment allows her to investigate workplace complaints.
She is also a member of BCF's Internet group, which offers our clients strategic advice regarding their online presence. To understand and comply with the various laws that govern this ever-changing field requires the expertise of a multidisciplinary team like that of BCF.
Education
Barreau du Québec (2007)
LL.B., Université Laval (2005)
Profil international, Université de la Sorbonne – Paris I (2004)
Publications
Commentaire sur la décision Centre de la petite enfance de
Montréal-Nord et Syndicat des intervenantes en petite
enfance de Montréal (SIPEM-CSQ) - Quelles sont les raisons
que peut invoquer un salarié afin de bénéficier d'un congé
pour obligation familiale liée à l'éducation, au sens de
l'article 79.7 de la Loi sur les normes du travail?

January 2018

Commentaire sur la décision Association des juristes c.
Canada (Procureur général) - Droit à la liberté et à la vie
privée des salariés vs droit de direction : jusqu'où s'étendent
les droits d'un employeur dans un milieu syndiqué quant à la
présence obligatoire au travail en dehors des heures
habituelles en cas d'urgence?

January 2018

"La CSST et la CLP examineront l'obligation
d'accommodement" (Caron case (2015 QCCA 1048))

"L'interprétation des conventions collectives" formation et
parution, Chaire de rédaction juridique Louis-Philippe-Pigeon

December 2011

"Ressources intermédiaires et de type familial : quoi de neuf
depuis la loi 24?", Revue Synergie

October 2011 edition
Conferences
December 2013

"Conférence à deux volets sur le harcèlement psychologique", training given to clients

September and November 2011

"Les médias sociaux : cadre juridique du réseautage en milieu de travail", training given to clients

"Actualités CSST : plaintes pénales et partage de coûts", coauthor of several training sessions for clients

The impact of the legalization of cannabis in the workplace

Concept of prime contractor and construction site in the field of occupational health and safety
Professional Affiliation(s)
Member of the Barreau du Québec since 2007