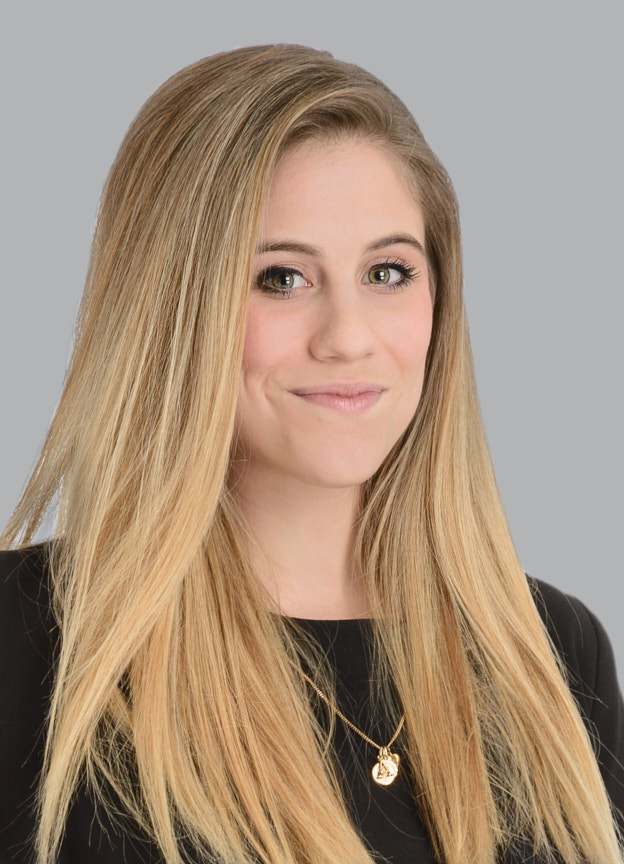 Lawyer
Alexie Amyotte
Profile
Alexie Amyotte joined BCF as a student in May 2014. She obtained her law degree from Université Laval and completed her training at the École du Barreau du Québec in 2014. She practices primarily commercial and corporate law and wealth protection.
During her university studies, she was involved in the student community, namely as the Student Union's Vice-President of Internal Affairs, and as a fundraiser for Lawyers Without Borders. In 2014, she received the Grand Maillet prize, which is awarded to the most distinguished third-year student for their active involvement in undergraduate student life in the eyes of their peers.
Alexie has a keen interest in entrepreneurship, and was part of the first cohort to complete the Entrepreneurial Profile at Université Laval's Faculty of Law. As part of this initiative, she helped create legal conferences for different faculties at the university. She is interested in all matters related to business law.
Education
Called to the Barreau du Québec (2016)
Baccalauréat en droit, Université Laval (2014)
Representative Work
Estate planning for a group of shareholders in the area of construction;
Sale of the shares of a insurance consulting firm;
Acted for a pulp and paper company to plan business succession;
Restructuring of a food distribution company;
Business succession planning for a real estate operations company;
Sale of Gestion Jaymac inc. shares;
Set-up a private financing;
Business succession planning for a food product company;
Sale of shares of a company in the transport sector.
Conferences
Fall 2017

« Si j'avais su... », (in collaboration with Me Marie-Pier Baril), private conference on the Shareholders' Agreement

May 2017

« Les fiducies et le droit matrimonial, un mélange explosif », (in collaboration with Me Marie-Pier Baril) Lunch conference of l'Association de planification fiscale et financière (APFF), Québec city

Private conferences on the different forms of operating a business
Involvement
Member of the executive committee of the Urban Duathlon du Duathlon urbain of the Fondation de l'Hôpital Sainte-Justine;
Member of the Board of Directors of Le Pictographe, not for profit legal person involve in the art community;
Member of the organizing committee of the 2017 Colloque - Femmes en finance of the Cercle finance du Québec.